Hanoi Tailor-Made Tours – Create Your Wonderful Trips in Hanoi & Vietnam
Create Your Hanoi Day Trips to Meet Your Exact Demands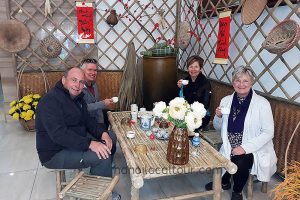 "Hanoi Tailor-Made Tours", the great specialist in the organization of travel in Hanoi offers you to prepare a stay up to all your expectations and requirements. Depending on your availability, your budget and all your preferences about an ideal Hanoi Day Tour Itinerary, create a Hanoi Day Trip that you will never forget. Our professional tour operator will be at your disposal to note from TOP TO TOE what you expect for a day trip in Hanoi.
Enter your details to get travel inspiration and trending destinations; amazing offers will be delivered to your inbox.
Take advantage of our FREE quote, it only takes a few minutes to create your lifetime of memories!
Some Inspirations for Tailor-Making Unique Hanoi Tours