Hanoi Tailor-Made Tours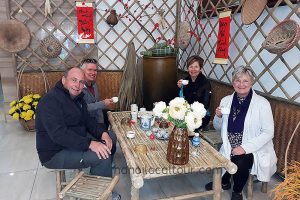 Create Your Hanoi Day Trips to Meet Your Exact Demands
"Hanoi Tailor-Made Tours", the great specialist in the organization of travel in Hanoi offers you to prepare a stay up to all your expectations and requirements. Depending on your availability, your budget and all your preferences about an ideal Hanoi Day Tour Itinerary, you will have a Hanoi Day Trip that you will never forget. Our professional tour operator will be at your disposal to note from TOP TO TOE what you expect in your Hanoi Day Trips. It's up to you to choose the attractions, whether in inner Hanoi or nearby destinations. Our main goal is to help you make the trip that satisfies you in every respect so just let us know what we can do for you by filling out the Tailor-Made Tour form below. Please provide as many details as possible, even estimates are helpful.
We do our best to deliver you our quotations and best travel advice within one business day!
Some Inspirations for Tailor-Making Unique Hanoi Tours