North Vietnam Tours – Ready-Made North Vietnam Tour Itineraries Start from Hanoi
The northern part of Vietnam is the most wonderful land ever. It's famous for popular tourist destinations such as Hanoi Capital rich in its history & culture, the most impressive mountain hill station in Sapa, Tam Dao or Ba Vi, or one of the Seven Natural Wonders – Halong Bay, to the less tourist places with the rich ethnic cultures in the north mountain regions in Ninh Binh, Mai Chau, Moc Chau, Ha Giang,… In art as in love, instinct is enough, so let the tailor-made Northern Vietnam tour satisfy your wanderlust.
All ready-made Northern Vietnam tours below offer you a chance to discover the most majestic part of Vietnam based on your smallest interests. Hanoi Local Tour is always meticulous in designing itineraries since we know the smallest things take up the most room in your heart.
Tour Route: Hanoi – Pu Luong – Mai Chau – Son La – Than Uyen – Sapa – Bac Ha – Dong Van – Cao Bang – Ba Be – Halong Bay – Hanoi
Tour Highlights
Marvel at the stunning vistas of Pu Luong, Mai Chau, Sapa, and Ba Be National Park.
Immerse yourself in local life, don traditional costumes, and interact with hill tribes.
Traverse winding roads, conquer the Ma Pi Leng Pass, and relish the beauty of Ha Giang's limestone plateau.
Explore bustling markets, historic sites, and traditional villages to gain insights into local customs.
Cruise Bai Tu Long Bay, relish relaxation, and uncover hidden caves before concluding in Hanoi.
---
Top 5 Places to Visit & Essential Guide for Tour in North Vietnam
Vietnam is always one of the most scenic destinations in the world, no matter where you go, you will find the inspiration urging the long hard trip in Vietnam and North Vietnam as well. Actually, clients are mesmerized by tours in North Vietnam with much of the wild and inaccessible region. It's definitely the chance for those who want to explore the most awe-inspiring scenery in Vietnam. With the nonstop desire to introduce the natural beauty of our nation to the world, our Hanoi Vietnam Local Tour team tries hard to add more intriguing spots as well as the impression on gorgeous Vietnam in your mind. Check out the suggestion below to access Vietnam in the right way!
Must-Visit Halong Bay in North Vietnam Tour Package
Staying at the first position of the list best destination for North Vietnam Tour is Halong Bay, the UNESCO World Heritage Site. Halong Bay consists of hundreds of tiny islands and interestingly, most of them inhabited only by monkeys. Tourists are fascinated by the magnificent limestone towers to rise above the waters, so visiting Halong Bay seems like brooding primeval sentinels.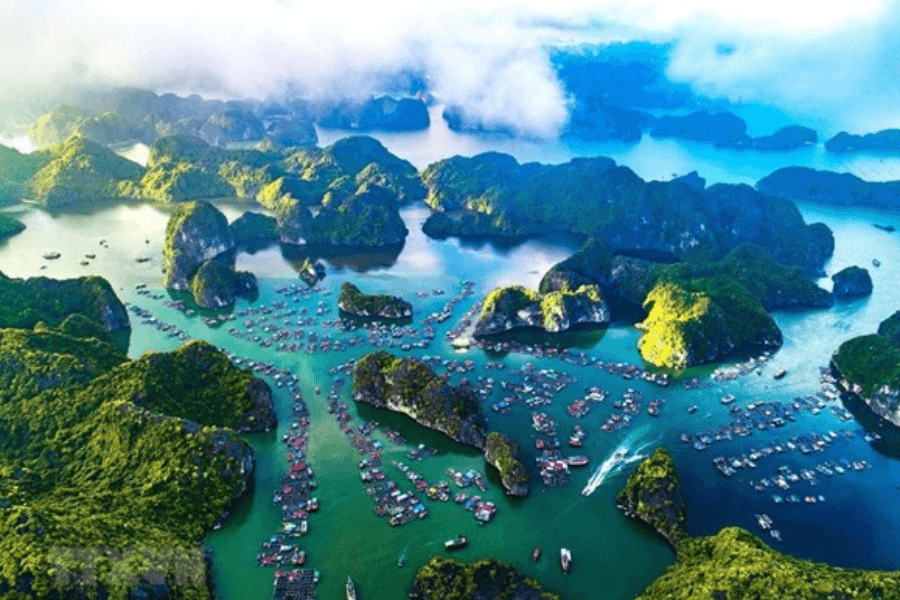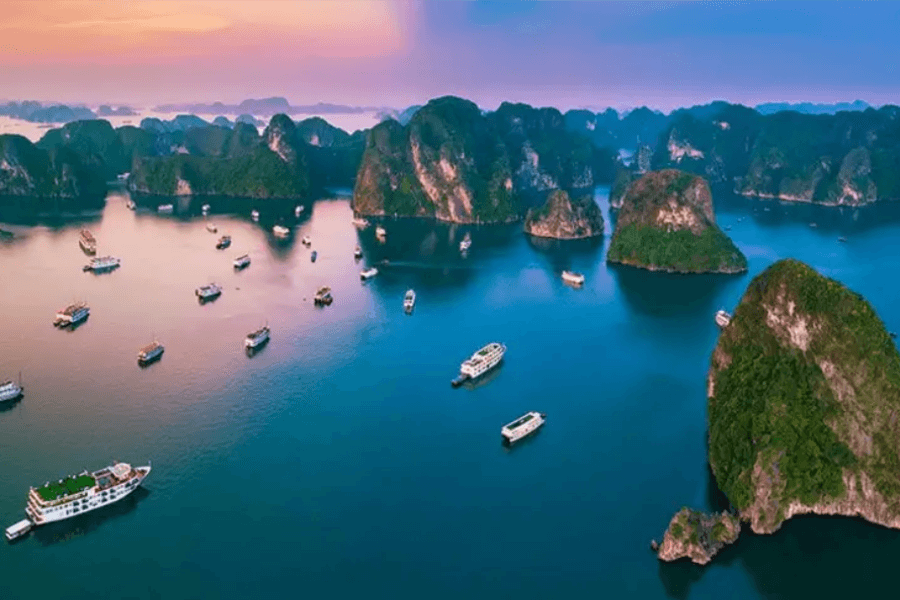 Halong Bay stretches out along the Tonkin Gulf, and it takes three and a half hour from North Hanoi. It's highly recommended that you should take one or two-night cruise for an unforgettable experience. Remember to bring extra batteries for your camera since the stunning scenery makes you take photos continuously.
Suggested places
: Bai Tu Long Island, Bai Chay Beach, Vung Vieng Floating Village, Thien Cung, Surprise cave, Virgin cave, Titov Cave, …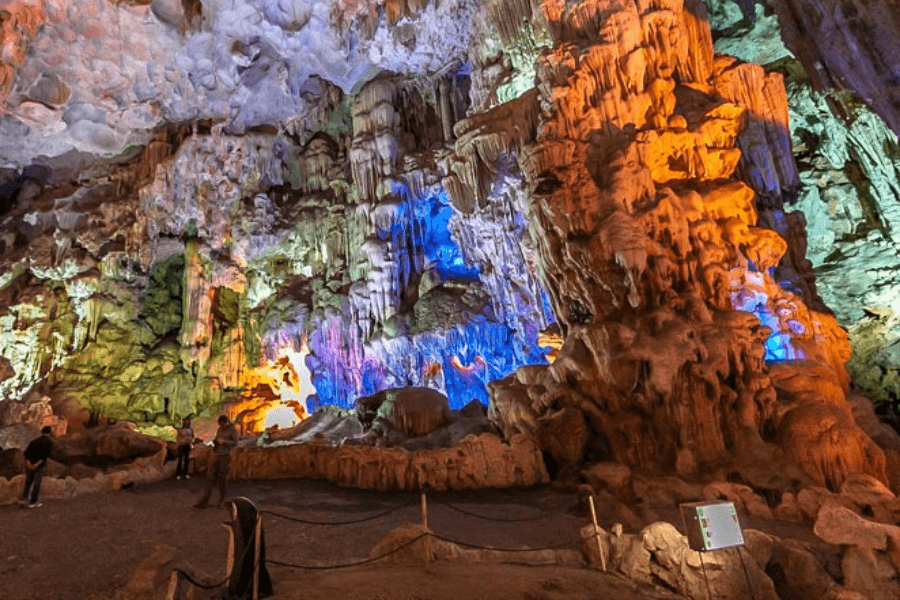 Sung Sot Cave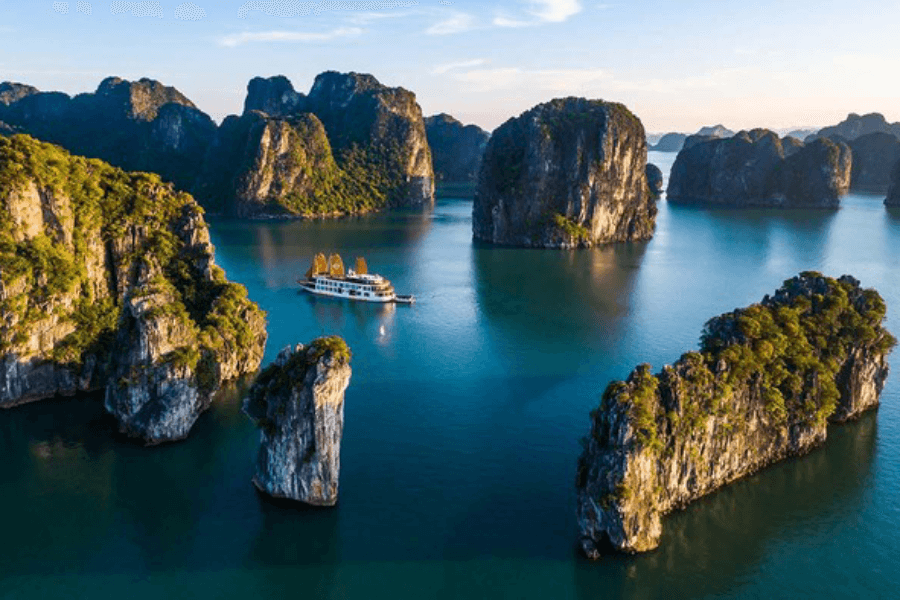 Bai Tu Long Island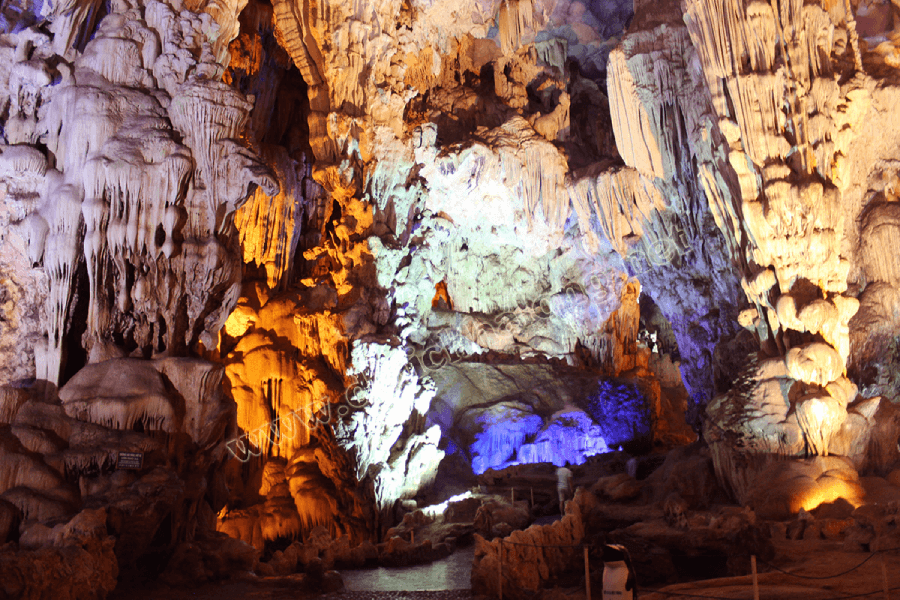 Thien Cung Cave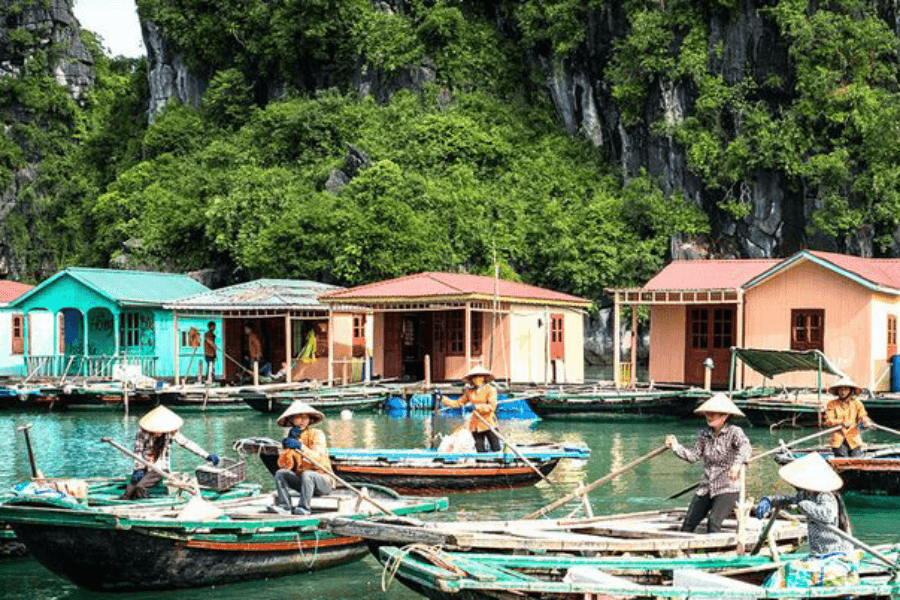 Vung Vieng Fishing Village
Sapa Town – Place to Go in your tour in North Vietnam
Needless to say, Sapa cannot be out of this list! Sapa, surrounded by craggy Vietnamese Alps, annually attracts a huge volume of tourists visiting. The slopes of the mountains around Sapa are covered by the enchanted terraced rice paddies, sometimes blended to colorful dressed ethnic minority people who look like the imagined people, straight out of National Geographic magazine.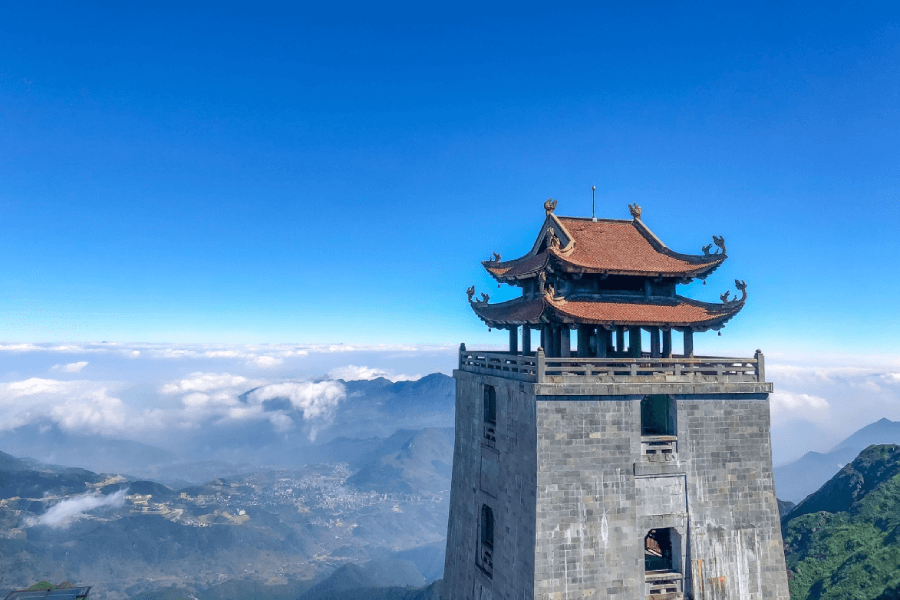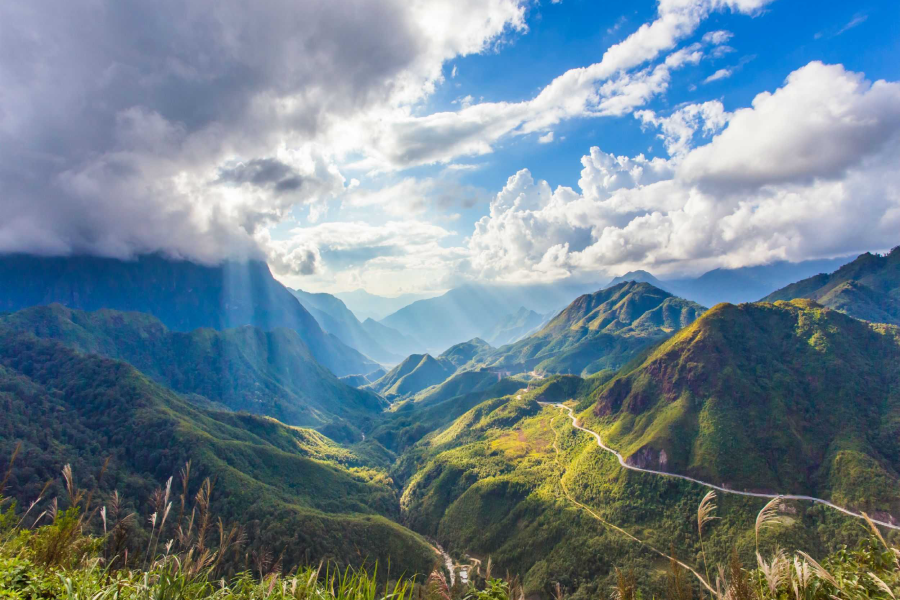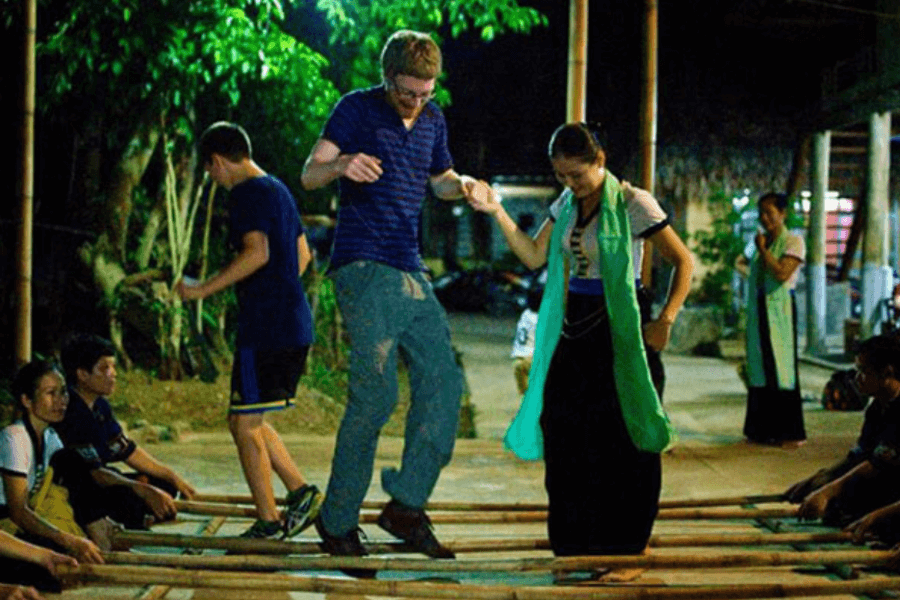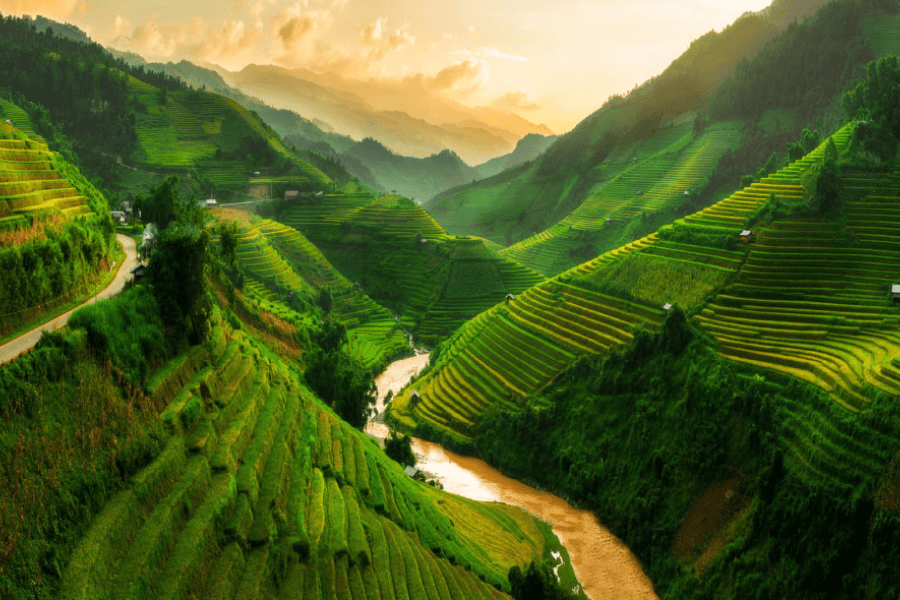 Trekking to some remote minority villages to see plenty of H'mong and Dao people at the markets in Sapa town absolutely satisfies your curiosity about Vietnamese ethnic people. Better still, tourists can challenge themselves by conquering Fansipan. However, just a few hardy climbers are able to continue the long and arduous trek, they instead choose Fansipan cable car to get the top of the mountain. What do you think about this challenge? Dare you?
Suggested places
: Ham Rong Mountain, Cat Cat Village, Muong Hoa Valley, Silver Waterfall, Heaven Gate, Ta Phin Village,…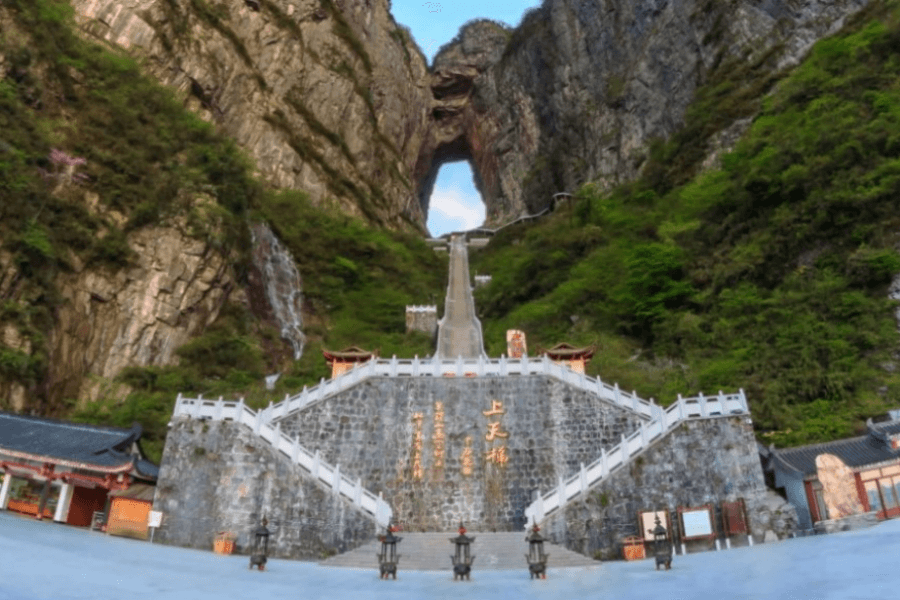 Heaven Gate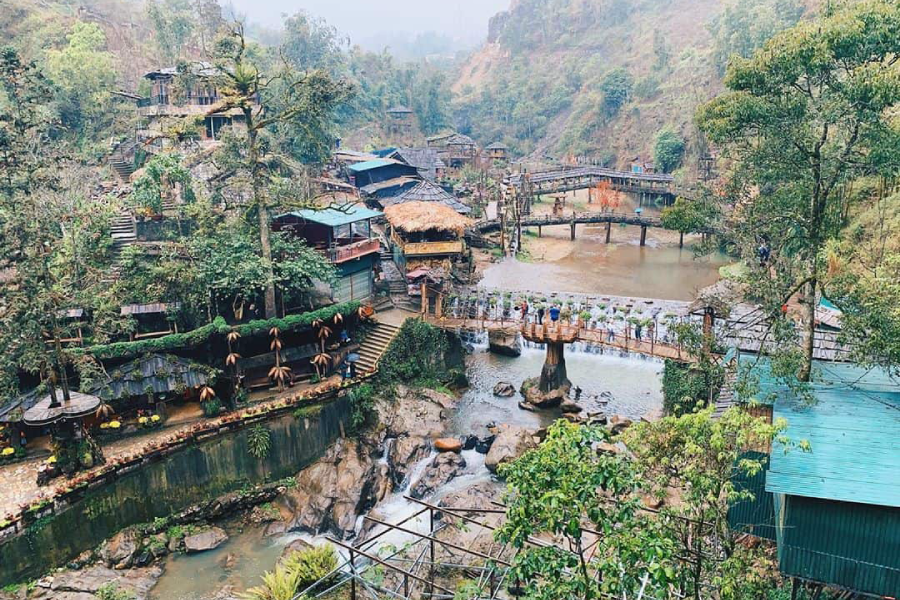 Cat Cat Village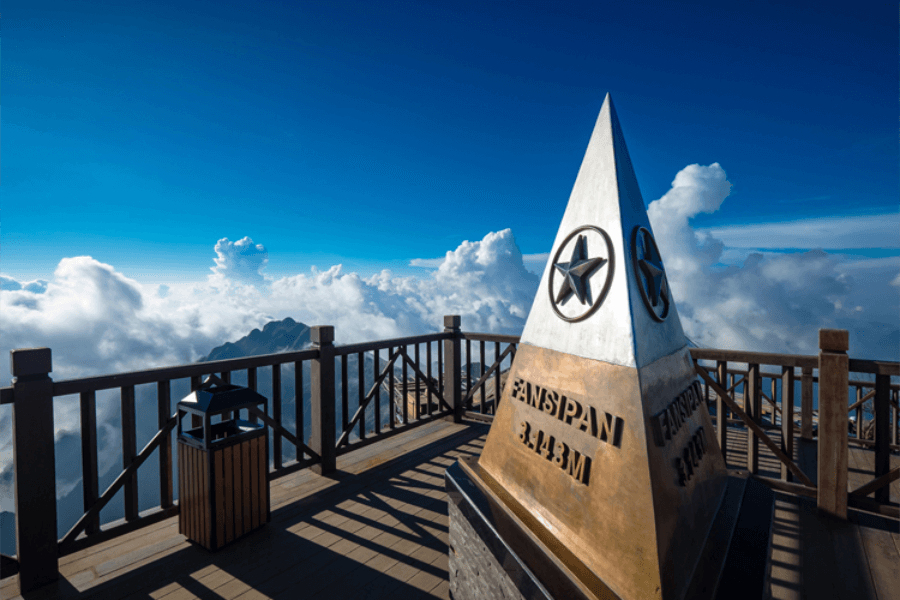 Fansipan
Explore Dong Van Plateau in North Vietnam Tour Package
Situated in the North Ha Giang, it takes about a six-hour drive from Hanoi, we get Dong Van Plateau. It's really a spectacular part of the mountainous region of Vietnam's far northeast. The charming rice terraces climb to the summits of the surrounding mountains and extend beyond the horizon.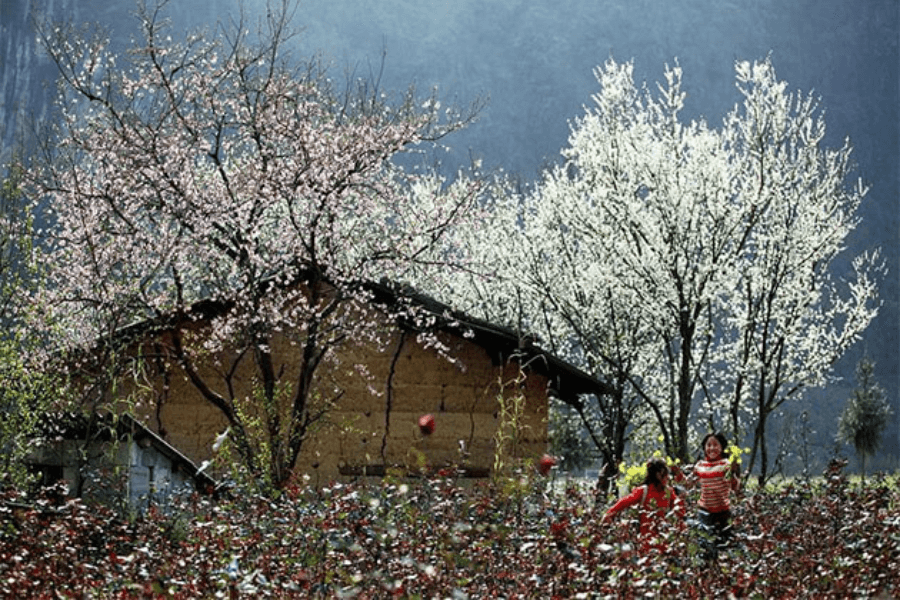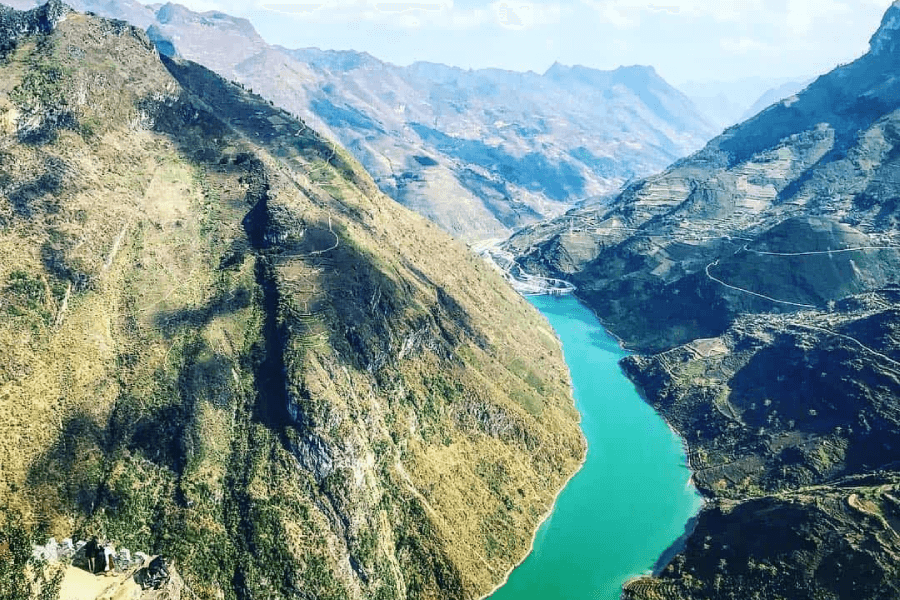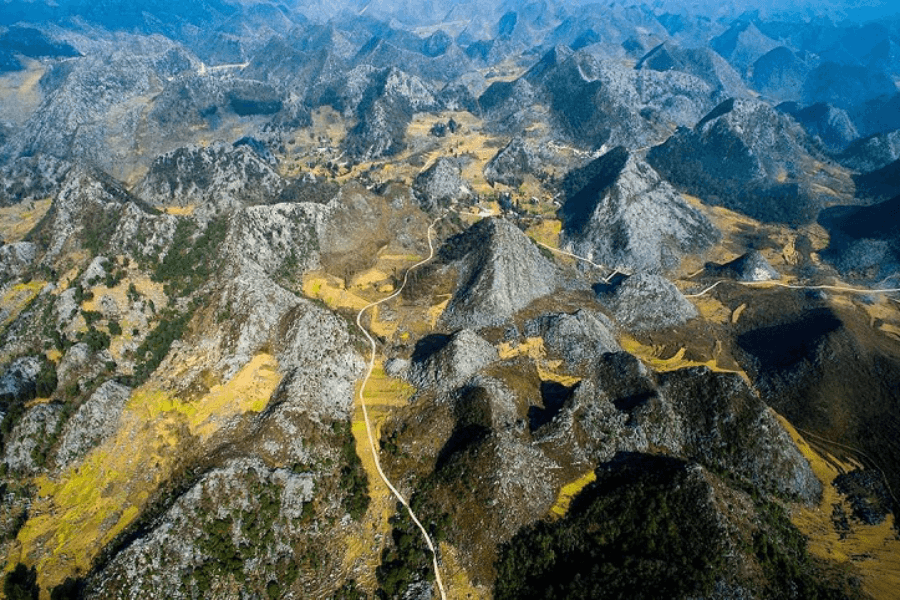 Continuously, we touch the uncover gems of North Vietnam as Southeast Asia's deepest canyon, visit 22 ethnic minorities, fascinated in the primate lakes, pine forests, and indispensable, the incredible waterfalls,… All of these attractions above are willing to await the intrepid explorers.
Suggested places
: Tham Ma Slope, Dong Van Limestone Plateau, Sung La, Lung Cu Flagpole, Dong Van Ancient Town, Dong Van Market,…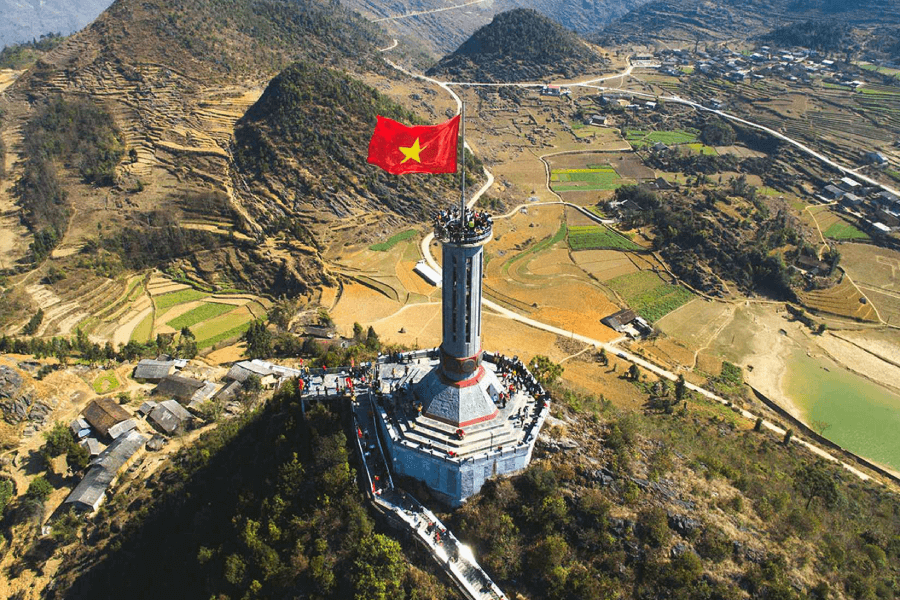 Lung Cu Flagpole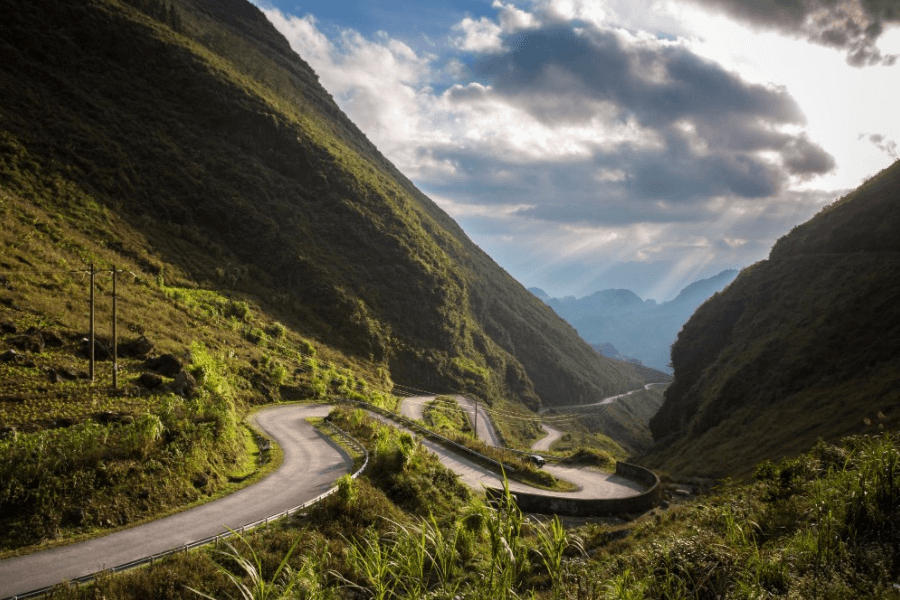 Tham Ma Slope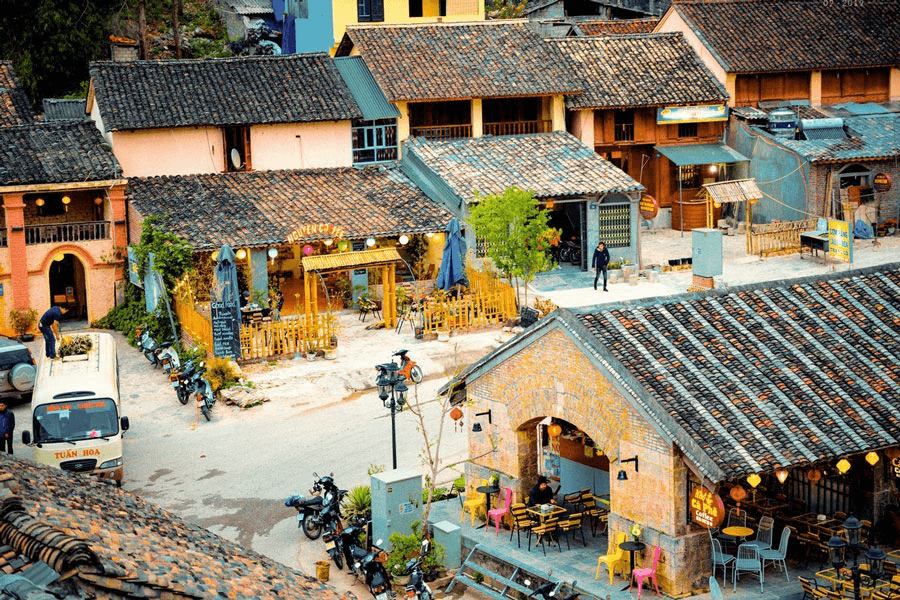 Dong Van Old Town
Ninh Binh Province for Northern Vietnam Tour
Just 58 miles from Hanoi, we can visit Ninh Binh province with several quiet rivers and experience on riding on an aluminum rowboat paddled by the local village. That is exactly what Ninh Binh mesmerize you at first! We are marvel at the rugged karst terrain, goats, and lush foliage as gliding along the tranquil river through a variety of dark grottoes.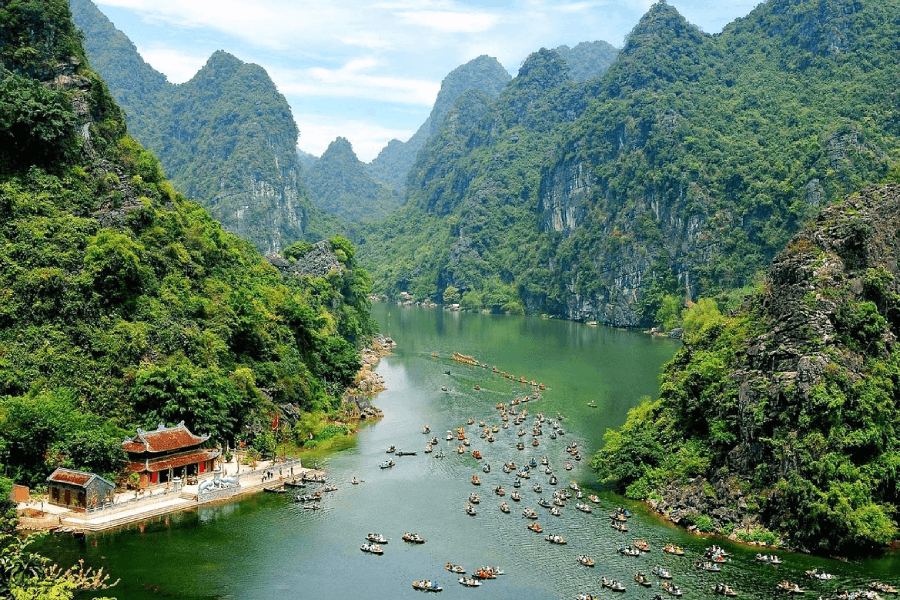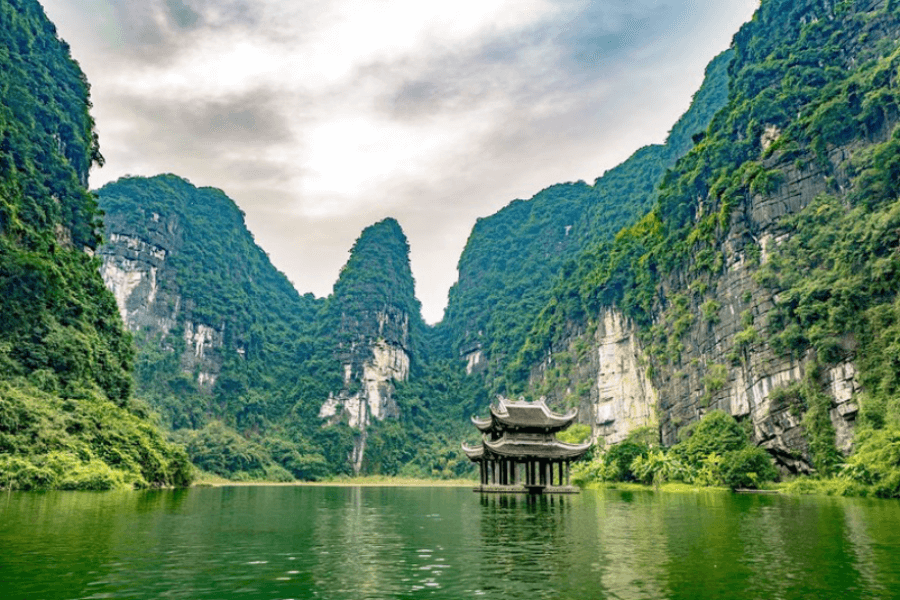 It's easy for you to visit Ninh Binh as a day trip from Hanoi, or if you desire to stay longer here, another tour combined with other landscapes as Cuc Phuong National Park, or Southeast Asia's largest virgin rain-forests, end up your day trip in North Vietnam with easily-accessed pristine caves, thousands of kinds of colorful butterflies.
Suggested places
: Trang An, Bai Dinh, Tam Coc – Bich Dong, Hoa Lu, Non Nuoc Pagoda, Thung La Temple, Dong Chuong Lake, Thien Ton Cave, Thung Nham ecotourism,…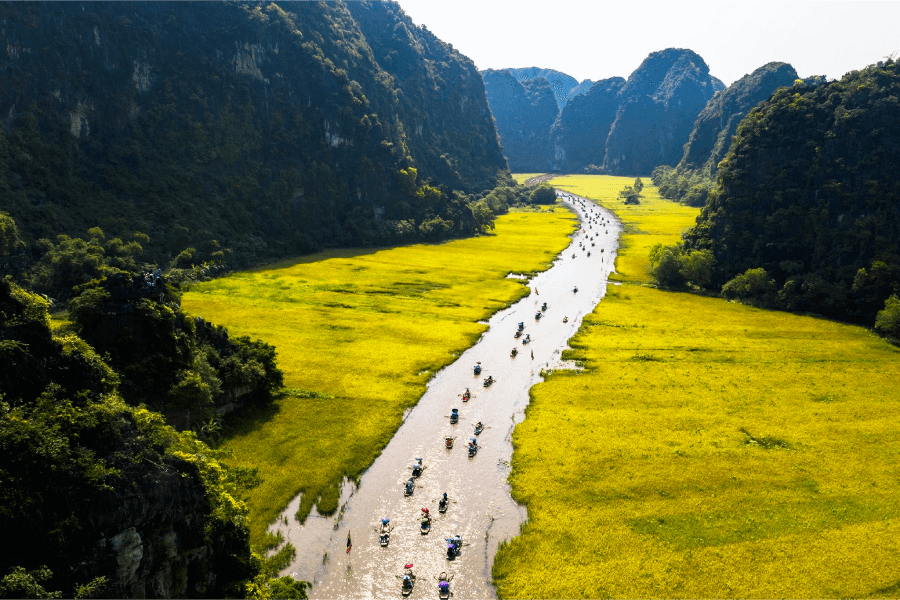 Tam Coc - Bich Dong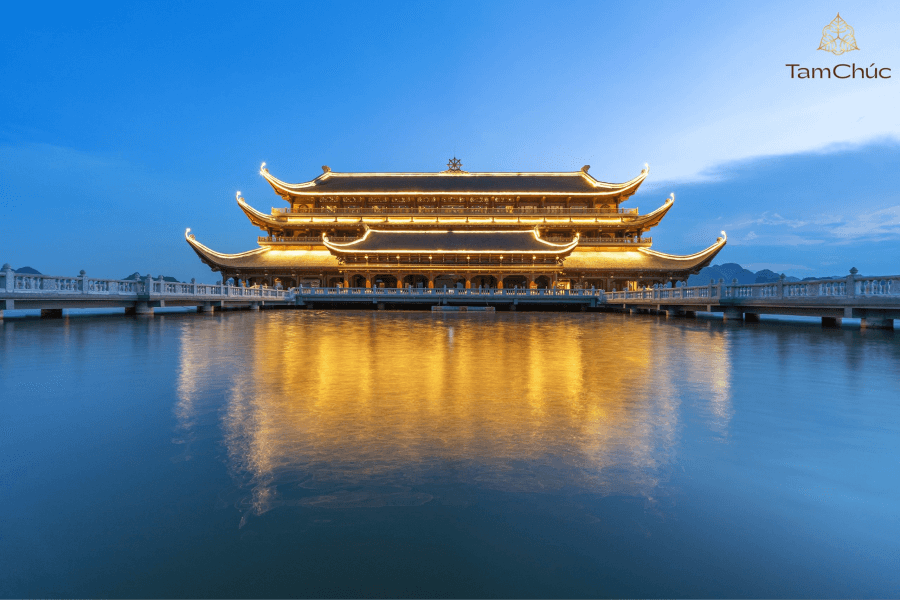 Bai Dinh Pagoda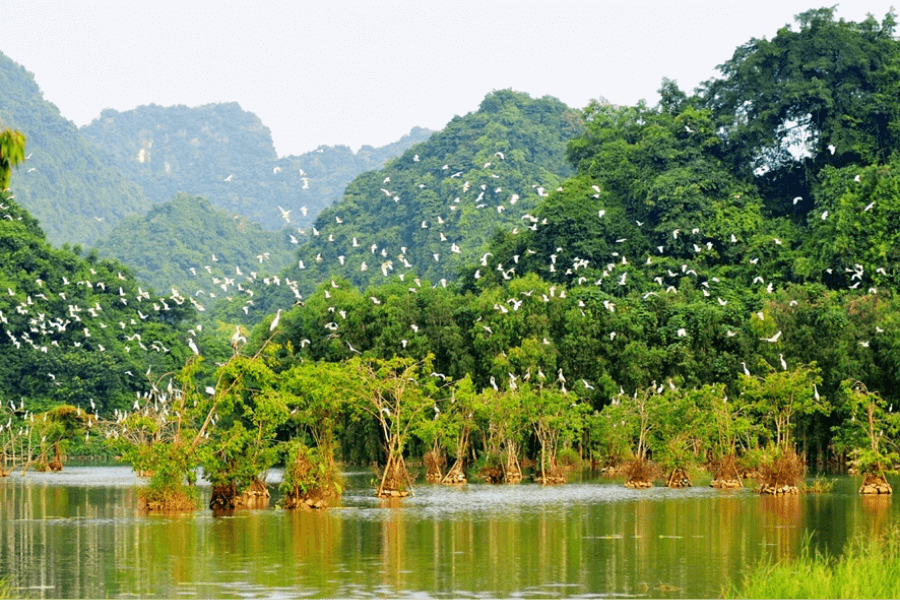 Thung Nham Ecotourism
Mai Chau – Beautiful Spot in Northwest Loop
Mai Chau seems like the first town along Vietnam's gorgeous Northwest Loop. Tourists can stay overnight in an ethnic Thai stilt house and delve into caves and waterfalls in the rice terraces which are cultivated by minority people. Mai Chau is always the appealing destination of day trips from Hanoi, or it can be combined into another journey with more remote towns of Son La, Moc Chau, Dien Bien Phu,… you can refer our suggested Mai Chau Cycling Tour within 3 days or contact directly us for designing your own day trip.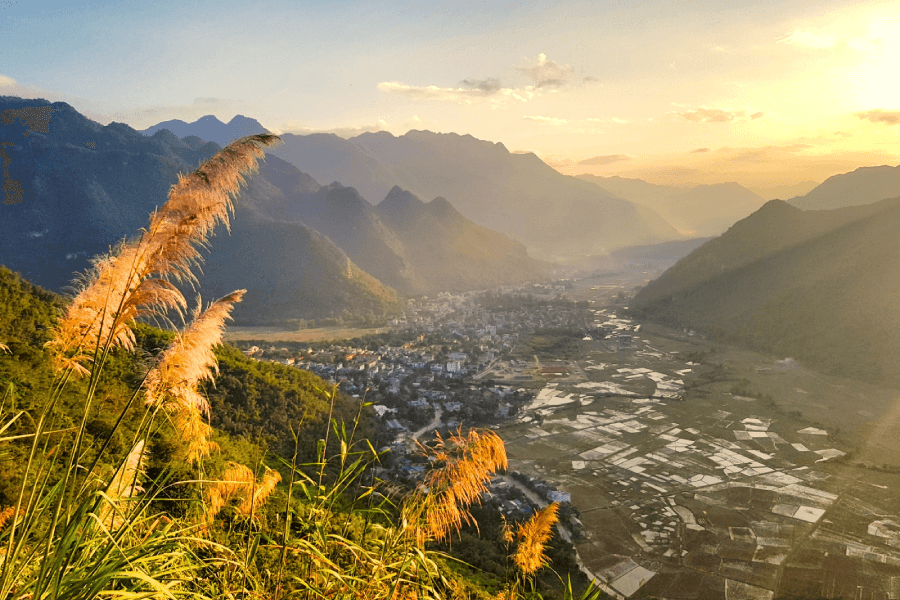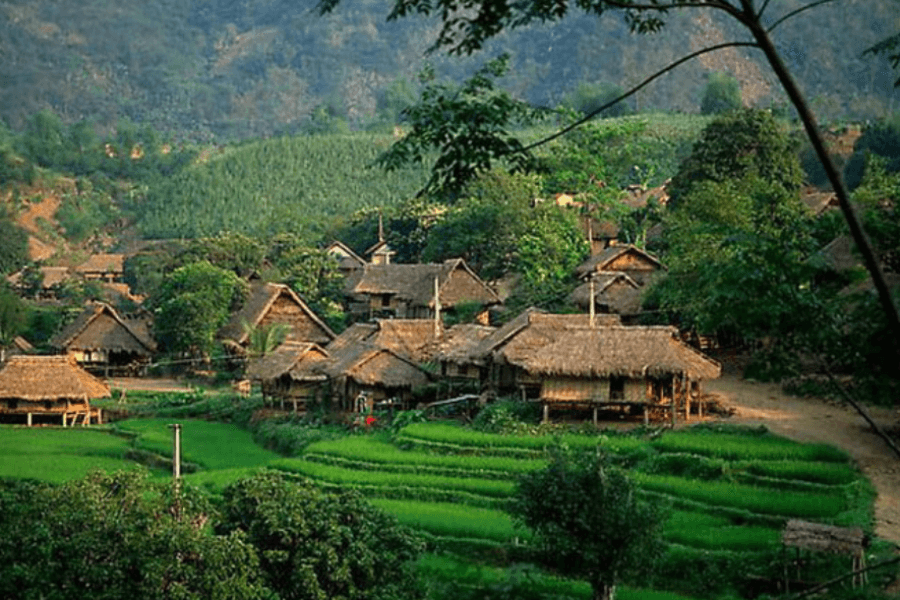 Suggested places
: Lac Village, Poom Coong Village, Thung Khe Pass, Thai's Museum,…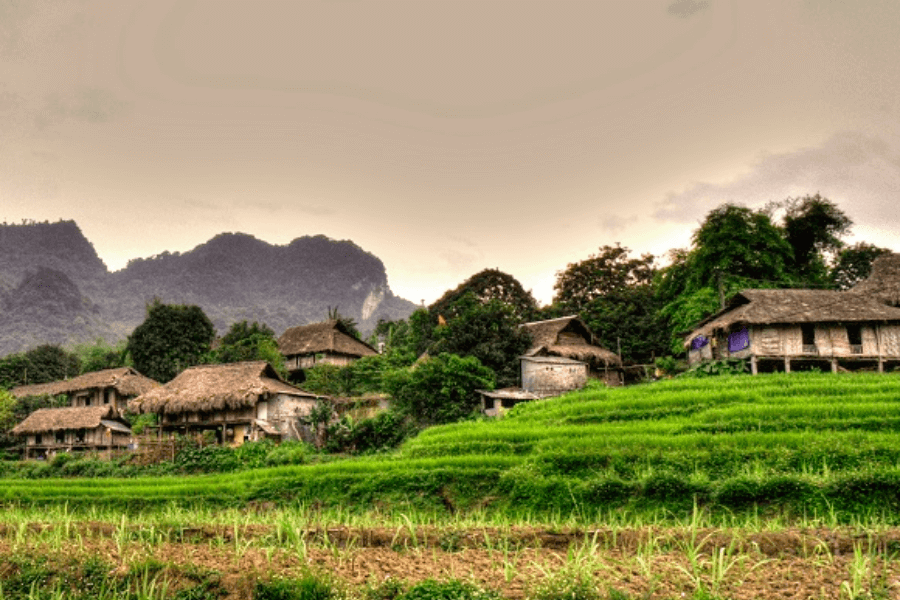 Lac Village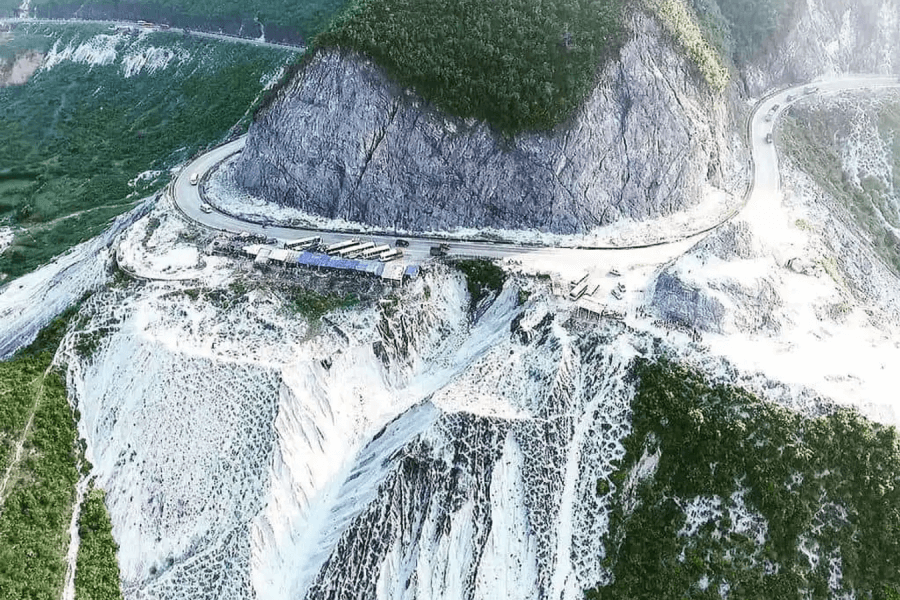 Thung Khe Pass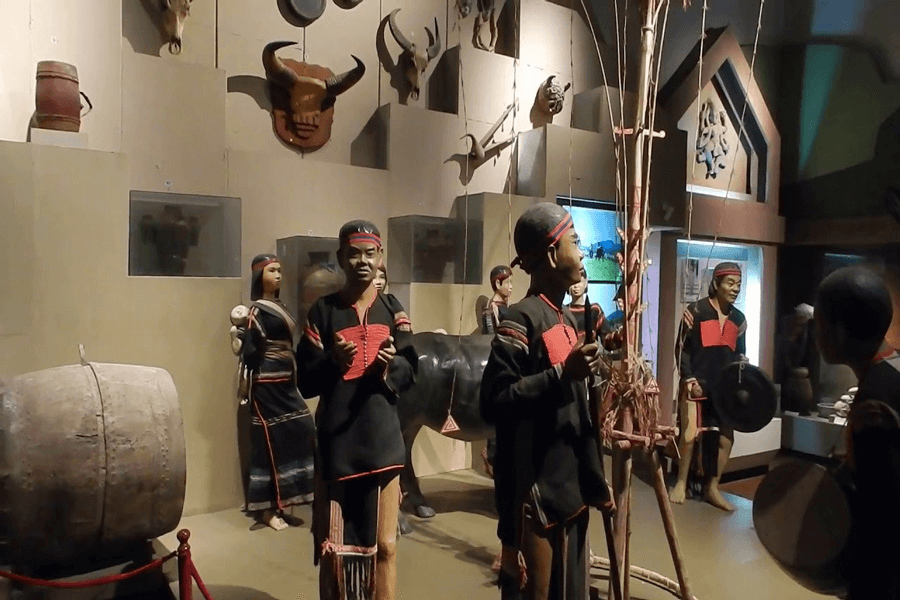 Thai's Museum