Hanoi Local Tour – Different Taste of Hanoi Tours, Day Trips & Activities
Welcome to Hanoi – the heart of Vietnam, the city of peace, antiqueness, and dynamism. Situated in the center of the Red River Delta, Hanoi is the beautiful capital of a resistant nation being gone through the ups and downs of the historical flows. Actually, they have given Hanoi a unique identity different from any cities you have ever visited in the world. Don't be surprised by the endless honk of scooters around the streets and the colorful street vendors at every corner of Hanoi. Hanoi Local Tour is the best Hanoi Travel Agency with more than 12-year-old experience. Come with Hanoi Local Tour, let your heart bewitched by the fascinating ancient city as well as experience on every walk of daily life in Hanoi at day and also night time, undergo the exciting life beside the track. Hanoi, from the first shine to midnight, offers the myriad of things to do, see, and taste inside your Hanoi Tours or Hanoi Day trips. Take a glimpse of the chaotic Old Quarter to the historical heritage such as the Imperial Citadel of Thang Long, Ho Chi Minh Mausoleum, the Temple of Literature or the many traditional villages such as Bat Trang Ceramic, Van Phuc Silk, or Duong Lam ancient village. The Hanoi Tours designed by Hanoi Local Tour absolutely enchant your heart by their own gorgeousness, pure simplicity of Hanoi,…
Hanoi Local Tour delivers Hanoi Tours, Day Trips from Hanoi and all travel services to Halong Bay, Sapa, and other highlight destinations in North Vietnam. We specialize in tailor-made Hanoi Tours for individuals, groups of all sizes. Contact us now and prepare for your perfect Hanoi Day Trips.
Hanoi Tours & Day Trips by Theme
Hanoi North Vietnam Tours
Easy Hanoi Trip Planning
Speak 1-1 with a dedicated travel expert
Free Inquiry - Deliver fast - Consistent service - Seamless itineraries
We share a commitment to quality and the delivery of authentic travel experiences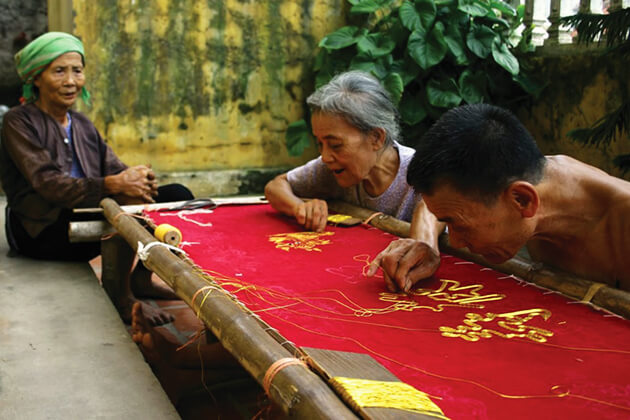 Local Expert Customizing
Over 10 years experience in tailoring Hanoi & Vietnam tour packages
Your time, your pace - no limited change, without charge
Showcase Vietnam's best culture, history & natural landscape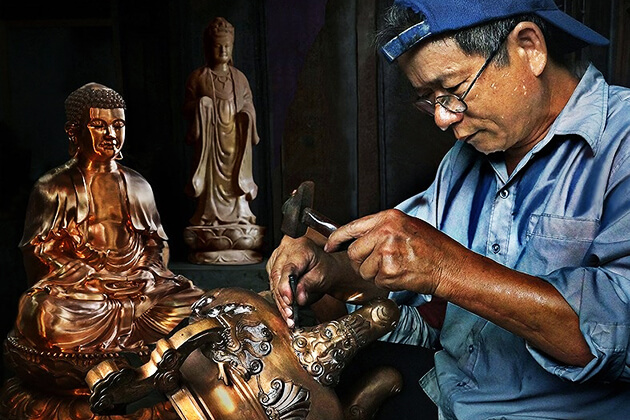 Authentic & Quality
We want you to go home with amazing stories about your trip
Unlock the real Hanoi, local insights
Visit local families, rural farmers, and experience local life