Hanoi Local Tour Team
The success of Hanoi Local Tour is the product of dedicated, enthusiastic individuals. We are fortunate to have over 60 team members that are united through a passion for travel and an insatiable desire to discover, create and develop both personally and professionally.
General Managers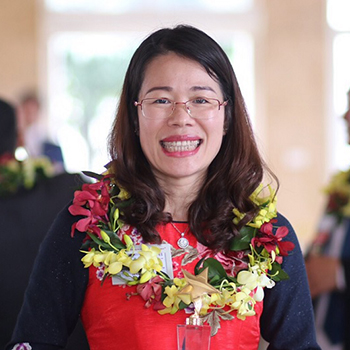 Ms. Nguyen Thu Ha
Founder & CEO
I am Thu Ha. I have been working in tourism since 2002 when I was a 24 years old girl. I love traveling, reading history books and more than over I like contacting people all over the world. I have many friends from all over the world; first, they came to me as clients and then finish with friends. That is really fabulous! Isn't it? I was born in a village, on the outskirt of Hanoi. My parents wanted me to be a Teacher and I was trained as a teacher for 1 year when I was 18 years old. However, I got over many difficulties in daily life to be a student in the Faculty of Tourism at Hanoi National University and the Faculty of English at Hanoi Foreign Language University. After 4 years with 2 Bas, I worked as an English speaking guide, then Cruise tour operation staff, sales staff… at one more Travel company. Now, Viet Vision Travel is my home where I enjoy work very much. Here we are working with target "Clients will get what they paid for and even more" so traveling with our company everyday is your new day with new experience and interesting.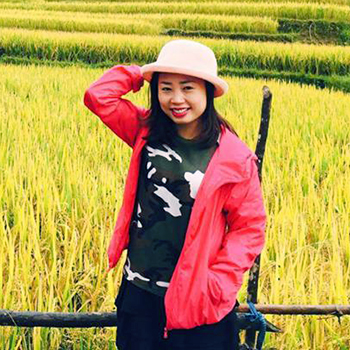 Ms. Duong Hong Phuong
Sales Manager
Hello!
I'm Phuong or just simply call me Jeanny. I was born in Hanoi and enjoying living here than all other places I have been too. I love the city at its quiet, its hustle, its food, and its people. I graduated from Hanoi Open University in the Faculty of Tourism Management in 2002 and up 'til now, I have more than 12 years working experience in the tourism fields. My greatest hobby is traveling and exploring new places. Despite my small-built, I'm an adventurer of the company with a record of 7 hours trekking in the Nam Ha National Protected Area in Laos. I love detailed work and I'm very happy with my present job of FIT Sales Manager for Viet Vision Travel Team. In my free time, I like going out with friends for coffee, or reading, rock music, pets, and many other things. I'm not really a good cook but I'm a big fan of US Master Chef TV show. I met Hao, my husband in a 'Rock forum' on the Internet 11 years ago and we're now enjoying our life together with a cute 10-year old girl. If you call me and having a child's voice answered, that's my daughter!! Sorry but she always wants to talk with foreigners to improve her English!
Marketing & Product Team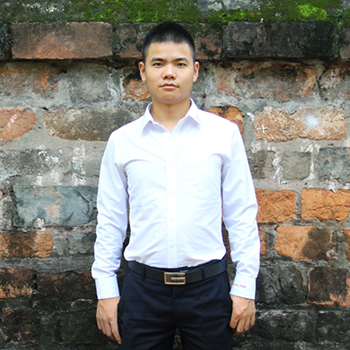 Mr. Nguyen Van Tuyen
Marketing Manager
Hi!
My name is Tuyen and you can call me Stephen for Short; I come from a lovely countryside located 20 km away from Hanoi center which is famous for its spectacular landscapes, magnificent pagodas as well as ancient villages. I am a very new member of Viet Vision Team from May 2014 after graduated from Hanoi Open University. Since the first days in university, I loved traveling so much and I spent a lot of time to study and improve my English as well as knowledge of tourism. My dream used to be a tour guide who will bring the profound knowledge of Vietnam's unique culture, rich history, and friendly people to introduce to foreign friends over the world.
This is really my big chance to become a member of Viet Vision Travel team where I can feel the most comfortable ever. People are very friendly and helpful; I have my opportunity to study and work with my best and traveling. My job now is social marketer, web content maker, and tour program designer. I always call "traveling through the screen". You can contact me directly by follow or subscribe us on Facebook, Twitter or G+ because I am always around there to bring the most interesting blog, articles, tour programs or traveling experiences from our team as well as our clients to you. I am looking forward to hearing the feelings and comments about your travel experience with us.
.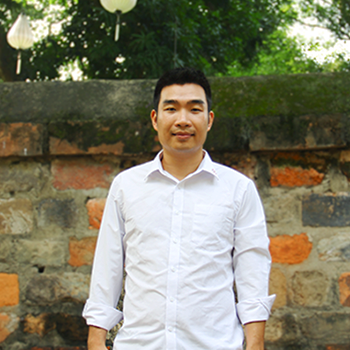 Mr. Le Sinh TIen
System Admin & Web Developer
Hi,
My name's Tien. I am a system admin and web developer at Viet Vision Travel. After graduated from Hanoi University Business and Technology, I have became web developer of Viet Vision Travel for ten years and I have really enjoyed the time here. With Viet Vision Travel, I have more chances of adding more knowledge in my works, gain my abilities. I like graphic design, web design, programming, system admin and creative jobs…I hope I can share more the great images and professional websites that I have designed with you. Warmly welcome you to Viet Vision Travel!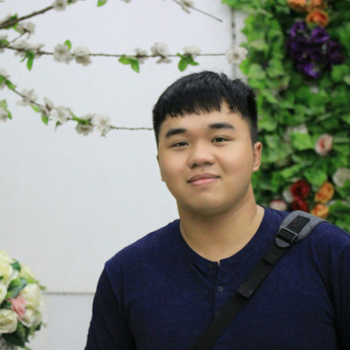 Mr. Hoang Cong Hieu
Marketing Executive
My name is Harry Hoang. I was born on September 8th. I graduated from Hanoi University. At the same time, I organized and participated in a variety of team sports which built up my team spirit and sense of competition.
I am a humorous and positive person at all times. I like making friends and people also like making friends with me. I have learned a lot from my friends, who I value greatly. When I fail, they are always there to comfort me and guide me.
I enjoyed traveling so much that I wanted to find a job in the travel industry. Luckily enough, I was finally employed by Viet Vision Travel, a positive, innovative and creative company. I am motivated by this culture, so I work hard and passionately. Everyone in Viet Vision Travel gets along with each other perfectly. We co-operate and help each other. We work for the same goal of providing the best services to travelers who also love traveling. I am really proud of being a member of this friendly, big family! I love Viet Vision Travel!