Hanoi Tours Reviews & Feedbacks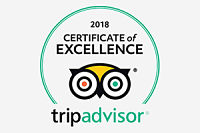 Hanoi Local Tour, proudly the best travel operator in Hanoi, commits to give clients the authentic discovery in each corner of Hanoi and many other renowned attractions in Hanoi. We do not give our tourists just a normal Hanoi tour, memories lasting forever in their lifetime are what we never stop desiring for offering you.
After any Hanoi tours, our tourists often wrote us the reviews & feedbacks about what they have undergone as well as what they felt about our services and profession in any tours we operated in Hanoi. For the finest planning for Hanoi Tours, we deliver you a list of several reviews & feedbacks which appreciate the services we have offered.
It seems we can't find what you're looking for. Perhaps searching can help.