The Mid – Autumn Festival is a harvest festival celebrated widely in China and Vietnam. The festival takes place in the 15th day of the 8th month of the lunar calendar, which usually with full moon at night. During Mid – Autumn festival, people will make moon cake – a rich pastry filled with sweet beans, lotus seeds and many other kinds of stuff inside the modern moon cakes. This is a relatively big festival in Vietnam and people celebrate it seriously and this will make your children exciting. Streets in Hanoi are lightening up to celebrate the festival, relish in the Mid – Autumn festival with Hanoi Local Tour.
Hang Ma street – Hanoi
From a very long time ago, whenever it comes to the 8th month of the lunar calendar, Hanoi Old Quarter became super excited and colorful. People from all over the country gather to celebrate Mid – Autumn festival here makes the streets much busier than normal. When the night falls, Hang Ma street becomes very beautiful with thousands of sparkling lanterns with all shapes and colors. During Mid – Autumn festival, Hang Ma street is the place where you can find all kind of toys, from old school to modern stuff, this will make you children become exciting and they will enjoy one of the largest festivals in Vietnam.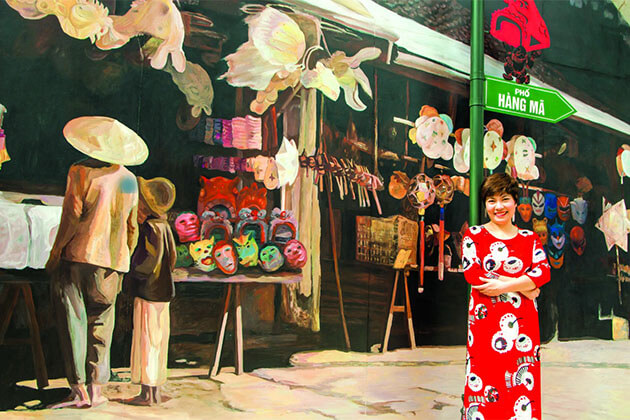 During Mid – Autumn festival, many activities will take place in Hang Ma street and Hanoi Old Quarter like the opening ceremony of Mid – Autumn festival, singing, dancing, outdoor games, and many other traditional activities. If you are in Hanoi, you should go to the old quarter to enjoy the exciting atmosphere.
Phung Hung Mural Street
Phung Hung mural street in Hanoi's Old Quarter is being decorated with beautiful lanterns illuminating the street.
The traditional Mid-Autumn Festival is one of the biggest celebrations in Vietnam and many other Asian countries. It is also known as the children's festival because of its emphasis on children. It is held on the 15th day on the eighth lunar month (September 13 this year).
Phung Hung street in Hanoi's Old Quarter has been revived with beautiful mural paintings recalling Hanoi in the past thanks to a community art exchange project funded by Korea Foundation, UN-Habitat, and the People's Committee in Hoan Kiem District. The street was opened to the public in early February, it is now a favorite photo location and cultural space for city dwellers and visitors.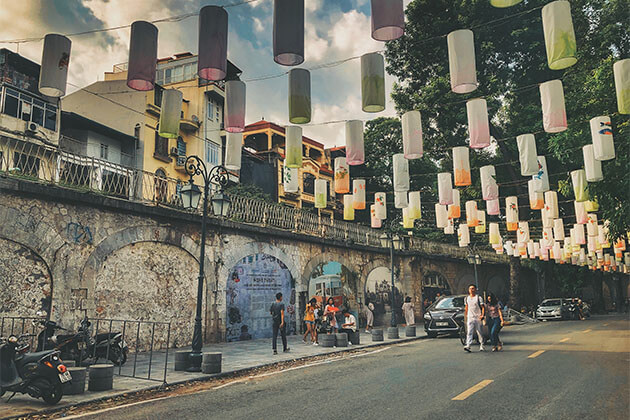 The mural paintings depict the past of Hanoi and a series of the old features which still linger in Hanoians' minds.
Phung Hung mural street now is not just a place to visit and take photos, It's also a recreational space with painting experience and many interesting folk games.
On two day from September 7-8, the Vietnam Museum of Ethnology in Hanoi in cooperation with the Department of Culture, Sports and Tourism of Gia Lai province will hold annual Mid-Autumn Festival themed "Colors of Gia Lai Culture".
According to Vietnam Economic Times, various activities for children will take place over the two days, including Gong and traditional musical instrument performances, folk singing, basket weaving, wooden sculpture making, and brocade weaving.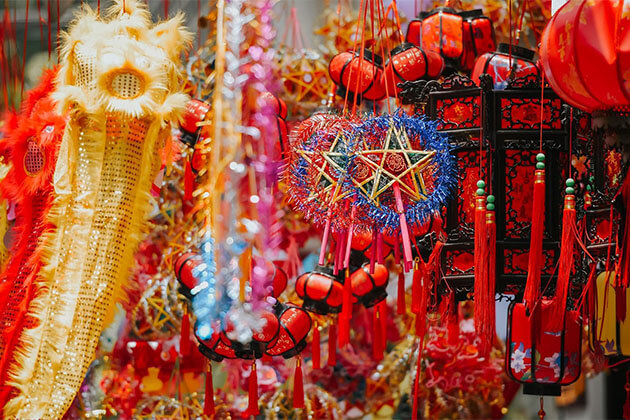 Not only the interesting place for recreation, but the street is also a paradise of food, which from the people living in the central highlands.
Children will also have the chance to join joyful unicorn dances and processions. They can also undergo typical folk toys which are only made in the Mid-Autumn Festival, such as Mr. Paper doctor, fighting batons, star lights, monk's lamps, troop pull lamps, and flour fruit, etc., under the guidance of craftsmen and volunteers.
Also, visitors coming here have the chance to play interesting folk games which originating from the central highlands. For example, standing statues, stealing cucumbers, and breeding ducks of the Giarai minority, as well as buffalo fighting, stilt walking of the Bana minority.
In Western countries, the Mid – Autumn festival is not an important event. But in Asia countries, despite celebrating the full moon, this is also called the Reunion Festival, an event for the family to get back together. If you are traveling in Vietnam during this festival, let's go out, joy the streets and enjoy the exciting atmosphere.