General Information
Tour Route: Hanoi – Van Phuc – Tram Pagoda – Tran Gian Pagoda – Thay Pagoda – Tay Phuong Pagoda – Bat Trang – Co Loa – Dong Ho – Dong Ky – Hanoi
Duration: 6 Days
Departure Date: Any Time You Wish
Start/ End: Hanoi/ Hanoi
Brief Itinerary
Day 1: Hanoi – Water Puppet Show (D)
Day 2: Hanoi City Tour (B, L, D)
Day 3: Experience 1 day in Van Phuc Silk Village (B, L, D)
Day 4: Tram Pagoda – Tram Gian Pagoda – Thay Pagoda – Tay Phuong pagoda (L, D)
Day 5: Hanoi – Bat Trang Ceramic Village – But Thap Temple – Dong Ho Painting Village – Dong Ky Wood Carving Village (L, D)
Day 6: Hanoi Red River Boat Tour (B, L)
Full Itinerary
Day 1: Hanoi – Water Puppet Show (D)
Welcome to the special tour in Hanoi! In the afternoon, our guide will pick you at your hotel, get a quick introduction about Hanoi while sitting on the cyclo riding around Hanoi Old Quarter, unique beauty of Hanoi. Capture a lot of pictures to save your memories in here. In the late afternoon, watching a 1.5-hour water puppet show before transfer to a local restaurant for lunch. Overnight in Hanoi.
Day 2: Hanoi City Tour (B, L, D)
Today will begin earlier, warm up your day by running one-round in Hoan Kiem Lake, sip a cup of coffee while enjoying breakfast at the balcony of Ham Ca Map nearby Hoan Kiem lake.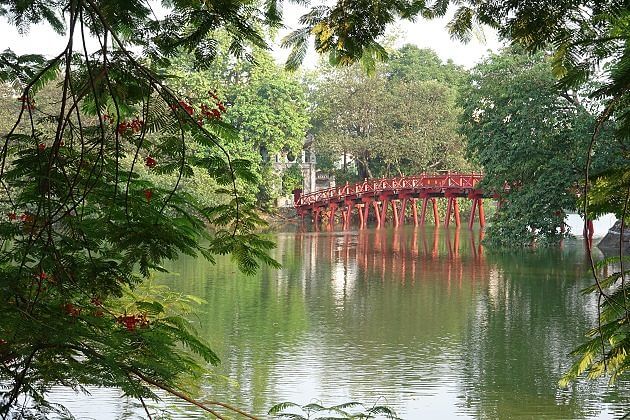 After that, back in your hotel and ready for full day Hanoi City Tour. The first highlight of today is the Temple of Literature, the first university of Vietnam, also worship place of Confucius and many other scholars.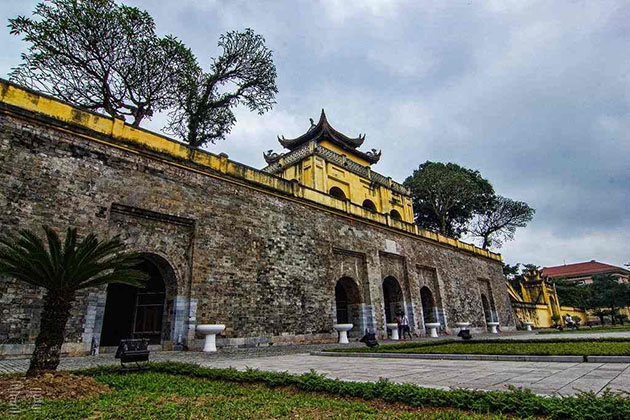 Then, leave the Temple, head to the Thang Long Imperial Citadel (20-minute transfer from Temple of Literature), an intriguing relic of Vietnam's history. The citadel with its historical and cultural importance was made a UNESCO World Heritage Site in 2010. The Imperial Citadel of Thang Long has many artifacts and items dating back to between the 6th and 20th centuries, which were excavated in 2004, consisting of foundations of old palaces, antique roads, ponds, and wells.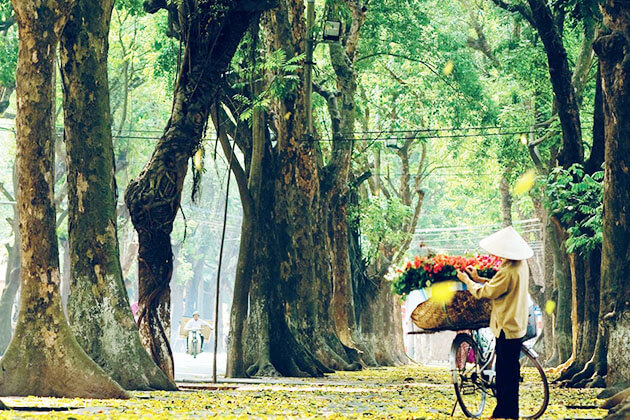 Leave the Citadel with the myriad of historical value, we transfer to a local restaurant for lunch. In the afternoon, the guide will lead you to the two most beautiful streets in Hanoi, they are Hoang Dieu and Phan Dinh Phung Street. The two streets have appeared in many books, poems, picture document. Also, it's an ideal place for beautiful photos for graduated students. Strolling around, take the picture and then back to the hotel for lunch. Overnight in Hanoi.
Day 3: Experience one-day in Van Phuc Silk Village (B, L, D)
In the morning, the local guide will pick you up at the hotel and then kick off the journey by taking a 30-minute drive to Van Phuc traditional silk village. Van Phuc has been much reputation for its traditional sericulture, weaving, and premium quality silk products.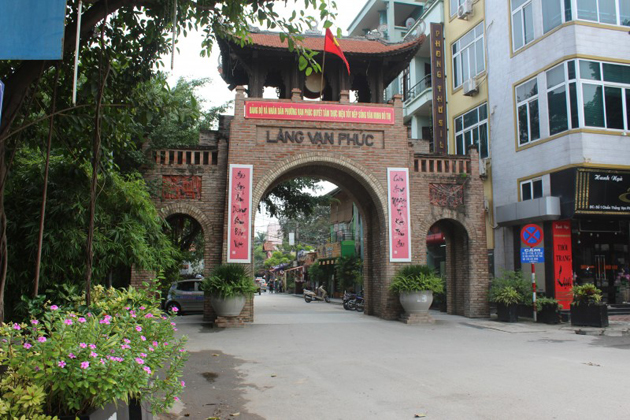 Upon arrival, we stroll around the village to see local families in their works. You will witness the different stages of making handmade silks by local artisans. See and learn how to make the high-quality silk step by step.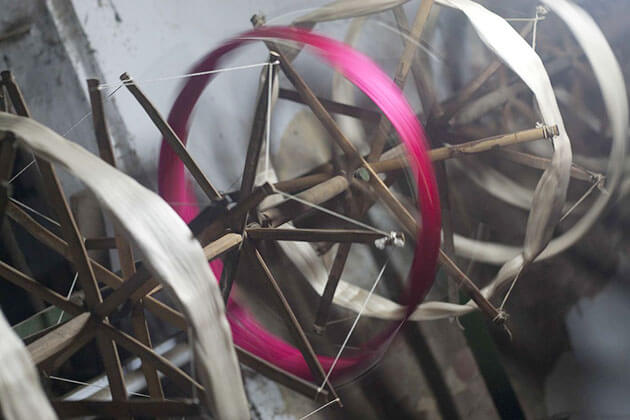 After lunch at a local restaurant nearby, we have a chance to join in some steps as weaving and dying silk under the instruction of the local artisans here. Everything will be done little by little, and eventually, we can see your achievement (but we need to dry it before packaging). In the late afternoon, say goodbye to the hosts and the driver will bring you back to the hotel for dinner and overnight accommodation.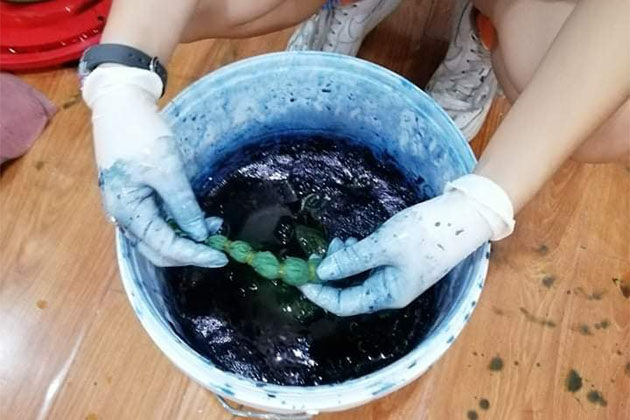 Day 4: Tram Pagoda – Tram Gian Pagoda – Thay Pagoda – Tay Phuong pagoda (L, D)
Today will start after breakfast by a full day trip to explore the sacred places in and around Hanoi. The first stopover is Tram Pagoda, which also called Quang Nghiem or Tien Lu Pagoda. Then we move to the next destination, Thay Pagoda right before enjoying lunch. Thay Pagoda is home to the historical-cultural values of Vietnam. It's not simply a sacred place, it now turns into one of the most appealing tourist attractions in Hanoi by the unique architecture and stunning natural scenery.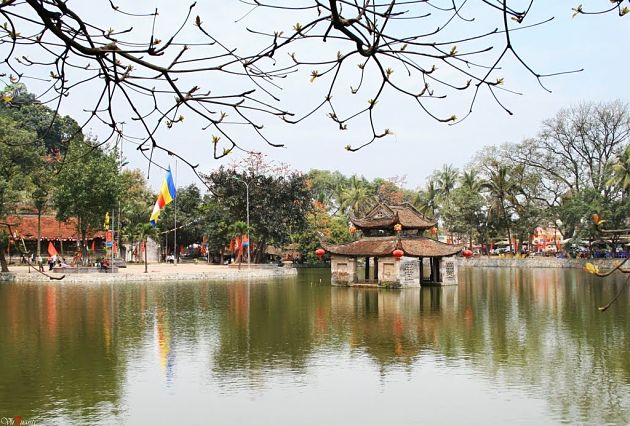 The last highlight of today is Tay Phuong pagoda, also called Sung Phuc pagoda, consisting of three buildings built in descending sequence on the hillside. Back in Hanoi for overnight accommodation.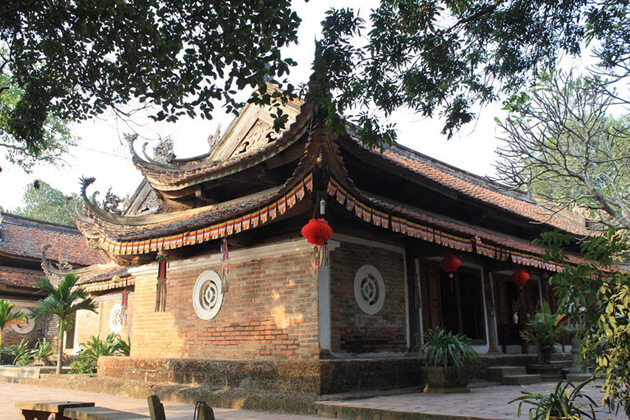 Day 5: Hanoi – Bat Trang Ceramic Village – But Thap temple – Dong Ho Painting Village – Dong Ky Wood Carving Village (L, D)
Today begins by a scenic drive to Bat Trang ceramic village, a village famous with ceramic products. Stroll around and join in a making pottery class for your masterpiece.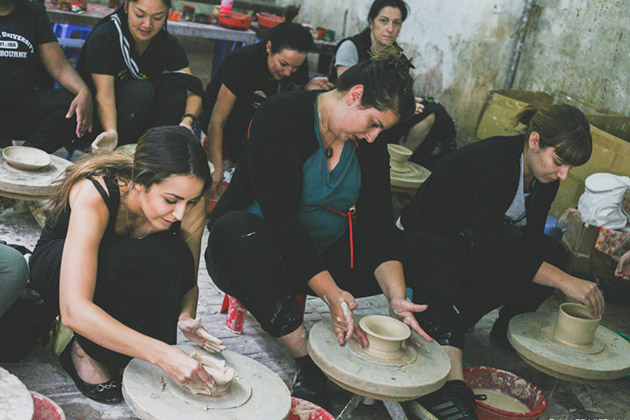 Then, hop on a car transfer to Dong Ho Painting village in Bac Ninh Province. On the way to Dong Ho, we stop en-route to visit But Thap temple. The temple located near the dike of the Duong River, Thuan Thanh, Bac Ninh province. Besides But Thap, it's also popularly called Nhan Thap temple. It stores a variety of valuable ancient statues and objects, which all considered as the Vietnamese masterpieces of 17th-century wood carving.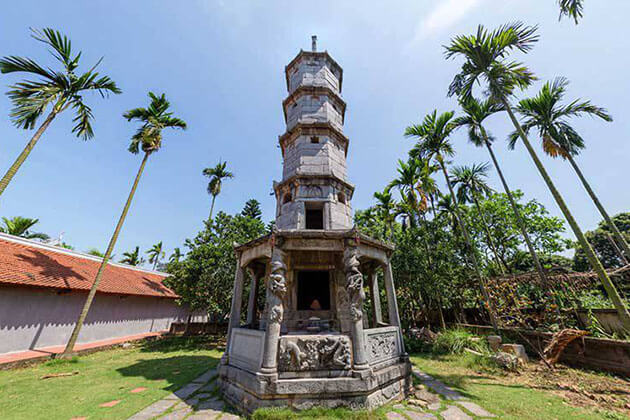 Leave But Thap, we continue the trip and get Dong Ho painting village at lunchtime. Enjoy the lunch with a local family, relax, and discover the Dong Ho painting technic. The local artisans engraved meticulously the images on wooden boards rotproof modest size. Some large prints require more than twenty boards assembled. The print just is done on papers of different colors, obtained from bamboo, mulberry bark or Do paper.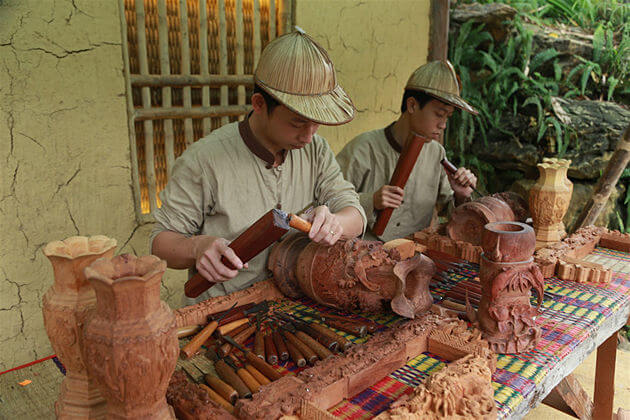 The last place of today is Dong Ky village, where you can witness the traditional Vietnamese wooden. Back to Hanoi for overnight accommodation.
Day 6: Hanoi Red River Boat Tour (B, L)
The last day of this special tour is spent to experience a boat tour on the Red River to admire the views of paddy fields along the river bank. The guide will pick you up at the hotel, and then transfer to Chuong Duong Do wharf, which is about a 30-minute drive from the city center. Upon arrival, embark on the boat and set sails on the Red River passing through some rural villages in the outskirt of Hanoi.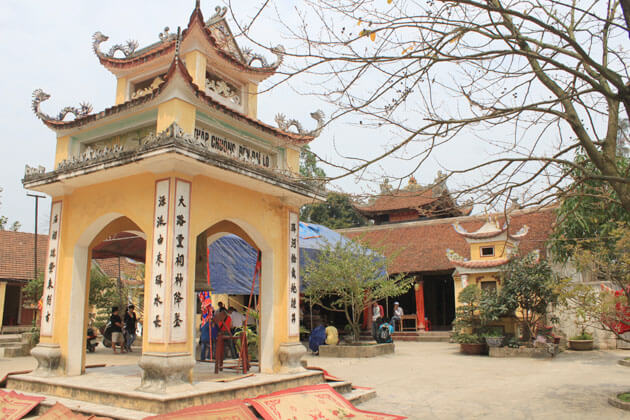 A slow cruise down the river and brings us to the scenic grounds of the Dam & Dai Lo Temple, built under the Dynasty of Tran. Then, we back to the boat and continue sailing down the river to Chu Dong Tu Temple. The temple worships to Chu Dong Tu, one of the four immortals in Vietnam traditional mythology.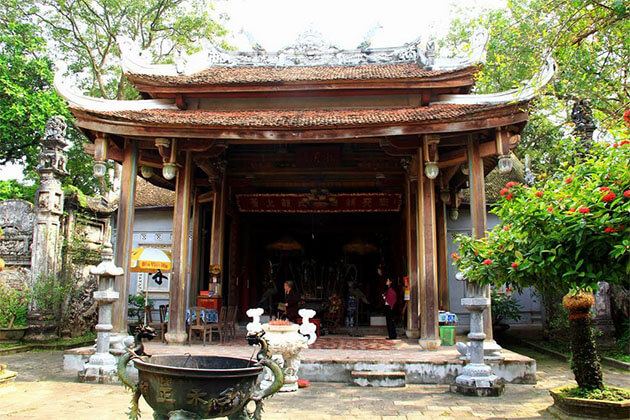 At around 11:00 AM, we back and enjoy a savory lunch right on the boat while floating along the River. After lunch, you're free on the boat until the driver comes & transfers you to Hanoi. Trip ends