Like the fact that more tourists flock to the vibrant cities or the sandy coasts of Vietnam, the questions of danger and safety naturally arise. Among the foreign travelers and their governments, the prevailing sentiment is that Hanoi Vietnam is a safe destination to visit. In Hanoi, the little crime existing in the form of pick-pocketing, prostitution, but with the helpful hints and a good understanding of the surroundings will bring you a worry-free & safe trip in Hanoi, Vietnam.
Political Situation in Hanoi, Vietnam is Stable
Vietnam is a one-party state ruled by the Communist Party of Vietnam, it provides strategic direction and makes a decision involving all major policy issues. As a result, Vietnam is one of the most politically stable countries in South East Asia. The leadership does not welcome any dissent and internal conflict. For these reasons above, you can see that Vietnam is an ideal place to visit with the safe priority.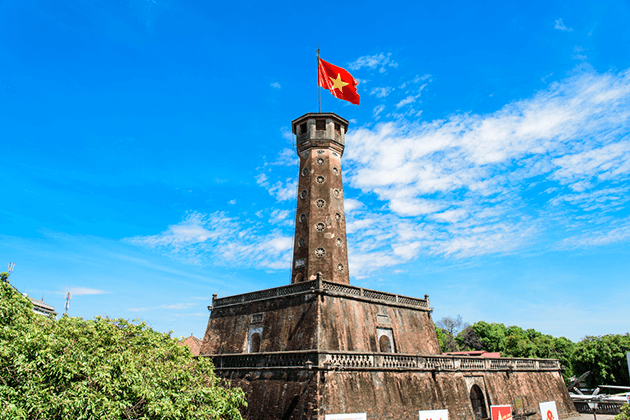 Hanoi Vietnam Has Low Rate of Crime
Violent Crime
This issue is exceedingly rare in Hanoi and other places in Vietnam, even more, if against foreigners. People who commit any act against foreigners are punished more harshly than those who do so against the locals. Therefore, tourists can feel safe when visiting or strolling along the streets in Vietnam.
Terror Threat
Terrorist activities occurring in Hanoi or even the whole of Vietnam is not regularly and at a very low rate. The main cases happen on the border regions and the East Ocean between Vietnam and China. For the personal safety of tourists, the Vietnamese government, as well as tourism companies, do not allow travelers to go to the conflict areas or any places which have the lowest danger.
Hanoi Vietnam Experiences Less Natural Disasters
Hanoi, situated in the center of Vietnam, experiences less natural disasters than other tourist destinations in Vietnam. However, during the rainy season (means in the summer), the city experiences the heavy rainfall causing some troubles for both the locals and tourists. If you are planning for Hanoi tour packages, get to know more about the best time of the year to visit Hanoi Vietnam to pick up the perfect time and avoid the bad weather condition.
Hanoi is Safe for Female Travelers
Hanoi is actually considered to be a safe city for travelers, especially solo female travelers. You can roam around the city any time of the day, even night, you will not feel out of the place or feel danger. However, you have to practice your regular safety precautions, that is the actions of smart and safe travelers.
In Hanoi, it is easy to move around via motorbikes. Tourists have many options for their exploration, they can rent a motorbike and ride it themselves or book Grab or Goviet (two kinds of xe ôm công nghệ) with a little money. Particularly, with these apps, they will know exactly how much they have to pay, avoiding scams or cheat. Moreover, they can provide you the helmet or raincoat if raining.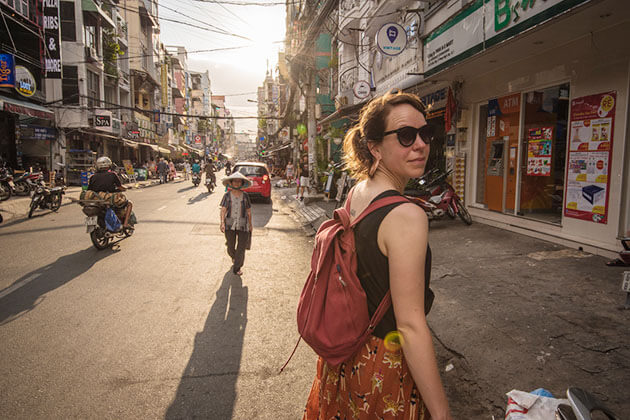 Where to Stay in Hanoi
If you're a solo traveler, the best area to stay in Hanoi is in the Old Quarter where everything is accessible. There are a series of options among hotels such as Golden Sun Palace, Hanoi Pearl Hotel, or Movenpick Hotel. These hotels are very nice in terms of the décor, their staffs are pretty friendly.
Staying in Hanoi is quite affordable, it expects to pay around $30-$50 per night. If you are backpacking in Vietnam, there stand other more affordable options as well.
Hope this information we provide can be your picked-notes when traveling in Hanoi Vietnam. Please check https://www.hanoilocaltour.com/category/hanoi-travel-blog/ for more tips and guides for your time in Hanoi, Vietnam.