Cultural and culinary is 2 things that can't separate in every country. So there will be regret if you travel to Vietnam but don't try on the taste of Vietnam's traditional foods. Although there are many articles about food in Vietnam, this just is the tip of the iceberg. The secret of Culinary VietNam is just revealed by a local person Who has full of love for Vietnam foods in this article:
Traditional market – Vietnam Foods:
 There will be some kind of food you only find out in the traditional market because it is very cheap and Vietnamese people usually eat in breakfast or a light meal. But not every market has all of the food. There will lose a lot of time discovering what traditional Vietnam foods are sold in every market. But believe me! Your finding is worth it when you can feel the way local people sell and buy everything in the market and taste traditional Vietnam foods like a local. Traditional food in Vietnam markets is usually sold to local people, so it has a reasonable price: from 5.000d – 50.000d ( 0,2$ -2$).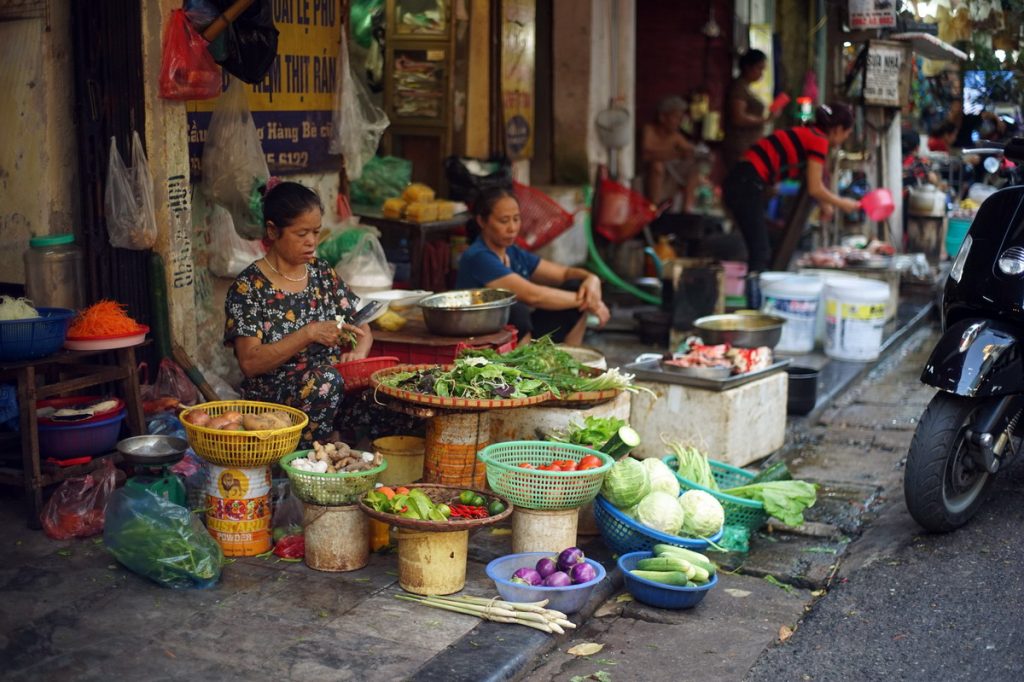 Suggestion located:
Ha Dong Market: Street Le Loi, Ward Nguyen Trai, Ha Dong District, Hanoi, Vietnam

Lang Thuong Market: Lang Thuong, Ward Lang Thuong, Dong Da Distric, Hanoi, Vietnam

Nha Xanh Market : Ward Phan Van Truong, Dich Vong Hau, Cau Giay, Hanoi, Vietnam

Ngo Sy Lien Market,14 Ward Nguyen Nhu Do, Van Mieu, Dong Da District, Thanh Pho Hanoi, Vietnam
Hang Be Market:4 Nguyen Thien Thuat, Hang Bac, Hoan Kiem District, Hanoi, Vietnam
Street Vendors – Vietnam's traditional foods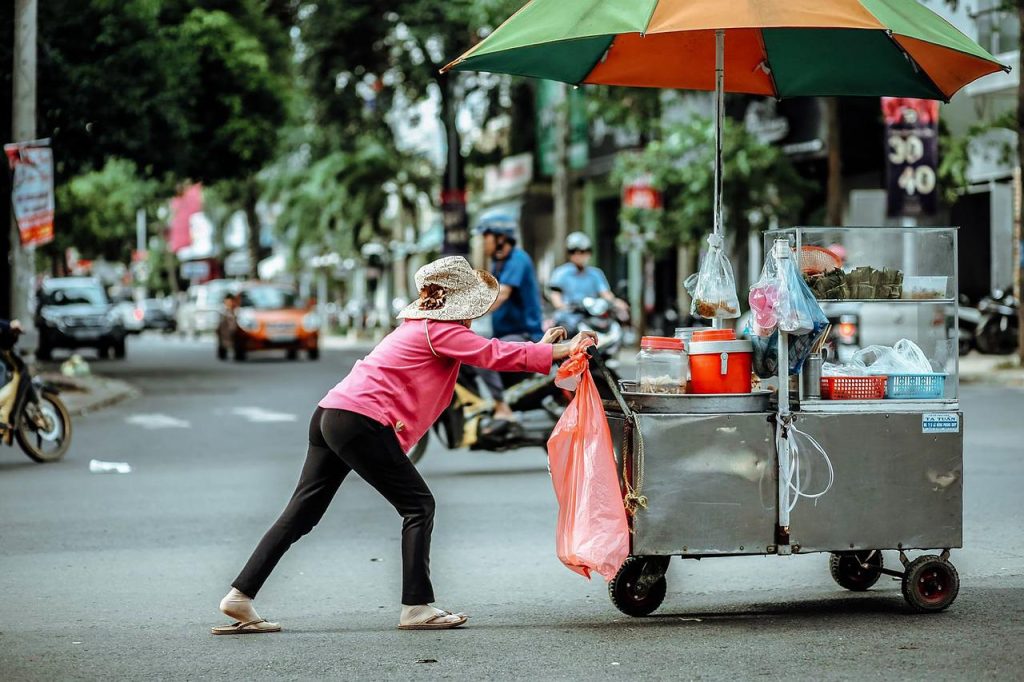 You can find street vendors on the sidewalk or in small alleys, but sometimes you can't find them because they always moving in anywhere. You will suddenly hear street vendors' s voices in the street. That is a special type of sale in Vietnam and Asia area. But you almost can't know what exactly they are selling if you don't know the Vietnamese language well. The voice of street vendors is like a humming melody of a song, that is quite hard to hear clearly. With people discovering the culture of Vietnamese people, the voices of street vendors make a spotlight on the streets of Vietnam and become a part of the culture. 
Suggestion located:
Pho Ganh: Crossroads of Hang Duong – Hang Chieu, Hanoi (3:00 am to 7:00 am).
Snail noodles with dipping sauce: To Hoang Alley, Hai Ba Trung, Hanoi ( 3:00 pm to 8:00 pm)
Noodles: 21 Nguyen Sieu, Hoan Kiem District, Hanoi (11:00 am to 3:00 pm)
Snacks: Cua Dong, Hoan Kiem District, Hanoi.
Some of the food you can find in market and street vendors: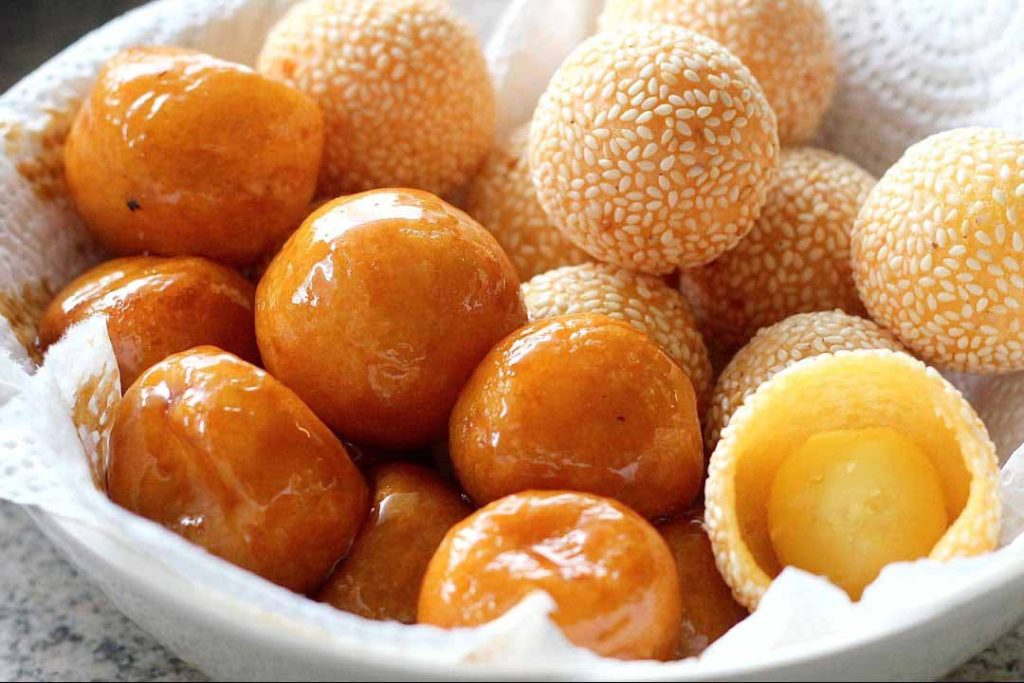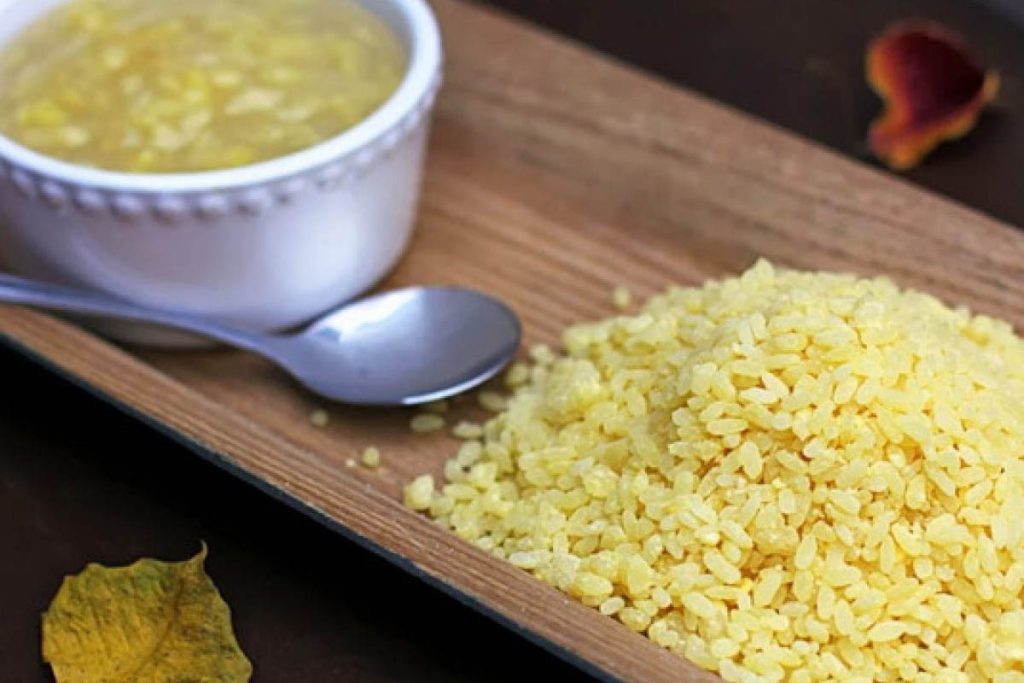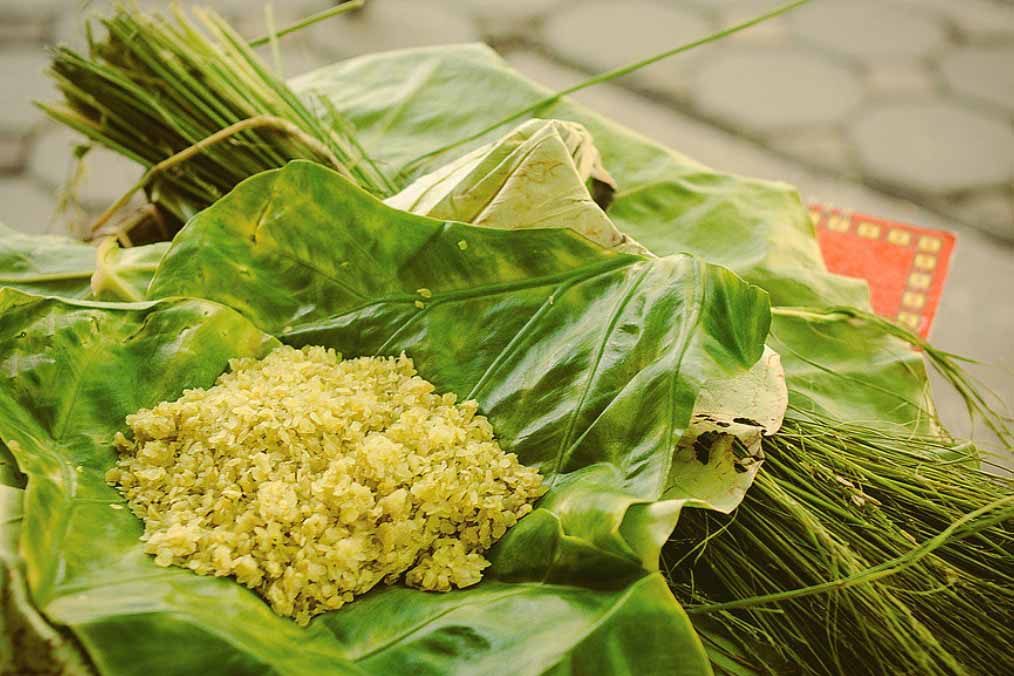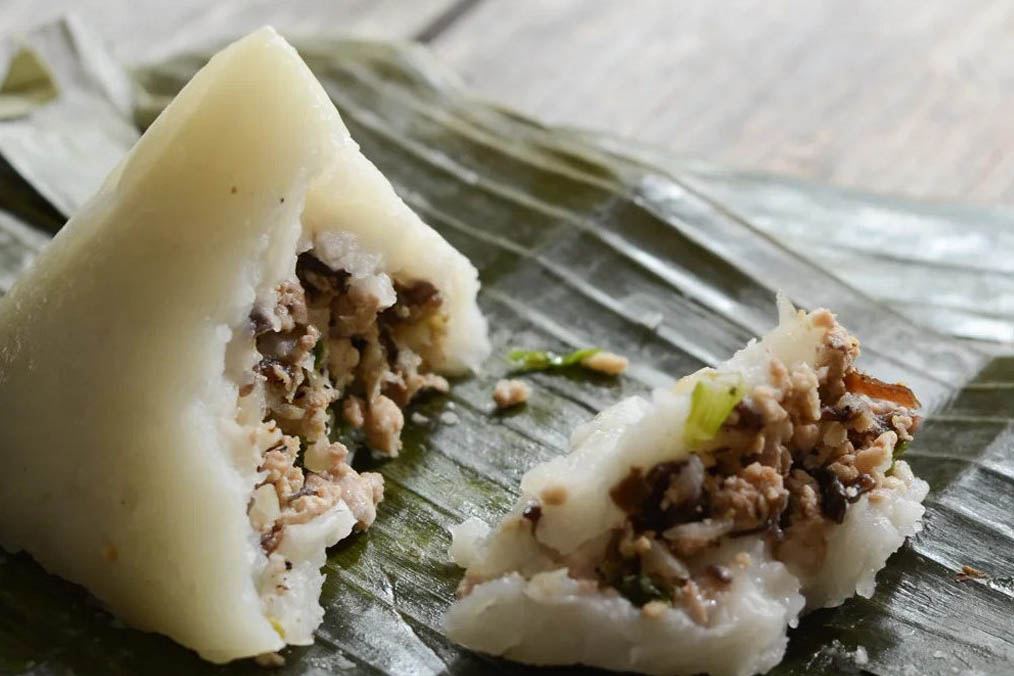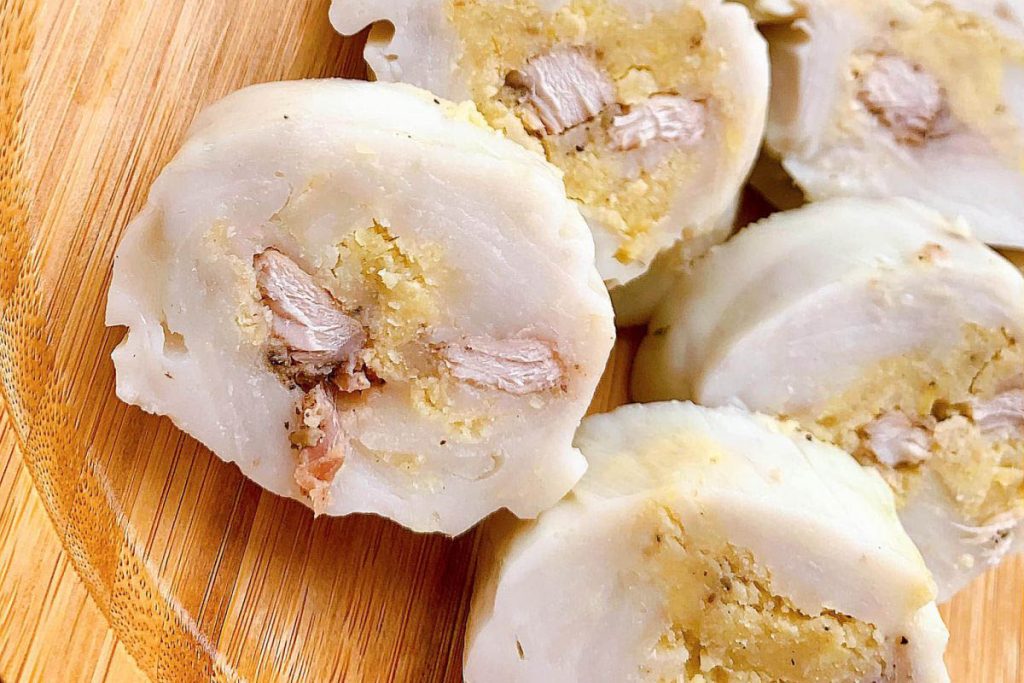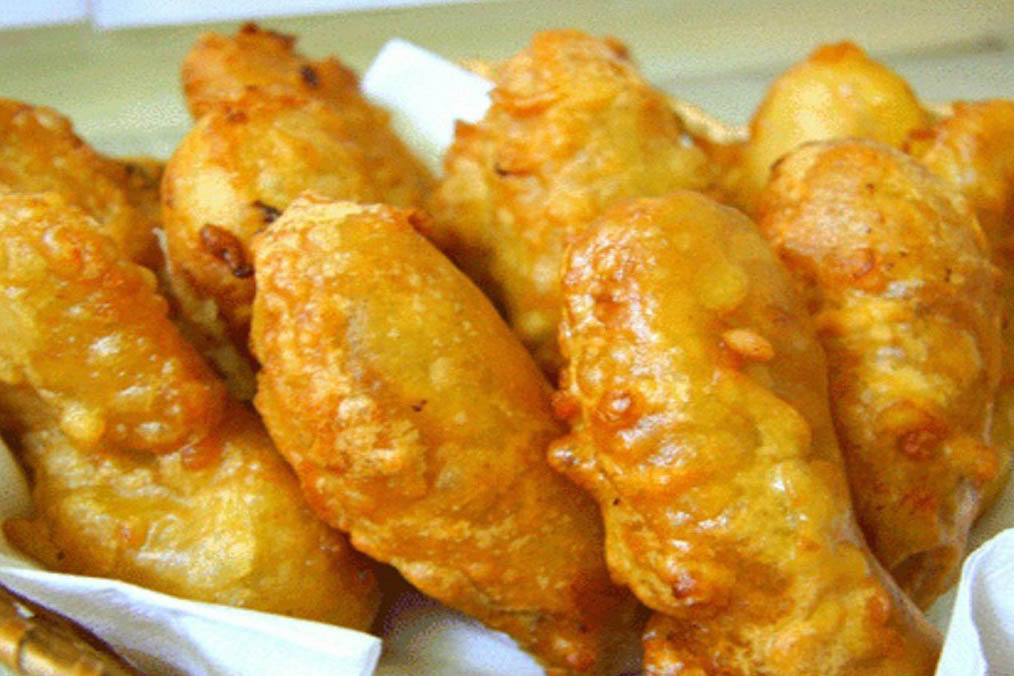 The food stalls hide deep in the alley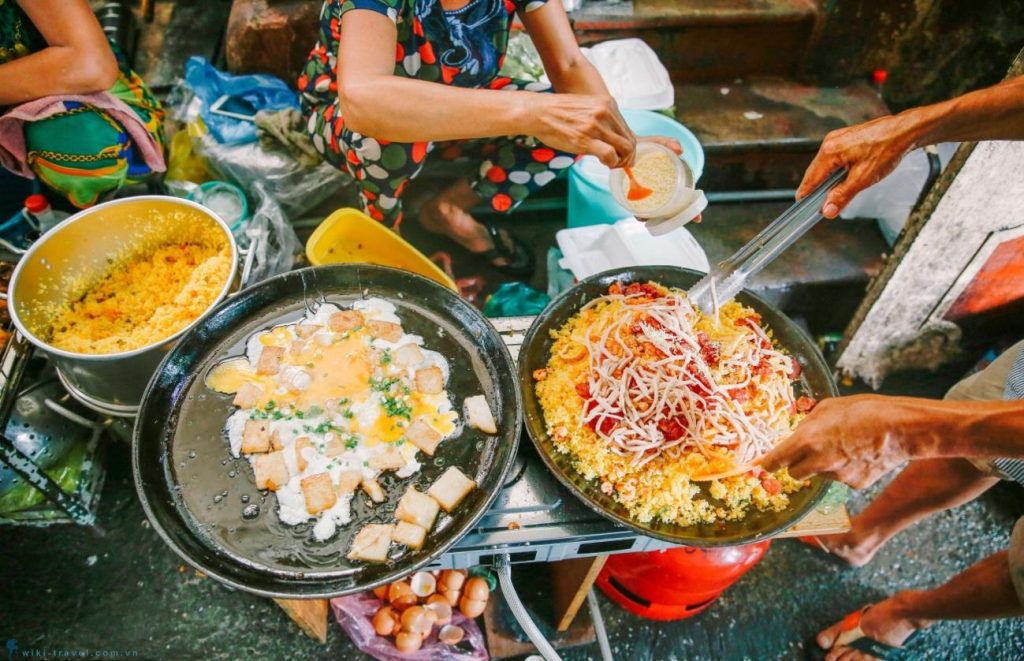 Vietnamese people usually come to Food stalls at dinner or lunch. In past, the food stall was opened to local people living in the area. With the development of the internet, people around the city find out the food stalls which have delicious tastes and are friendly to local people. So a tip for your food tour is coming to the food stall where have crowded people inside or searching on the internet because it is difficult to find an excellent food stall.
Some of the foods you can find in the food stalls: