While many countries in the world are preparing to celebrate the beginning of 2019, many others are actually waiting a few weeks to welcome their New Year. Vietnam is one of them since its New Year is saved for the Tết Holiday (Feast of the First Morning of the First Day), which is the same as Chinese New Year. However, in recent years, big cities like Hanoi and Saigon have been making enormous efforts in celebrating Gregorian New Year. Therefore, here comes our guide to spending your New Year's Eve in Hanoi this year. Hope you will have a wonderful New Year's Eve in Vietnam! We wish you all the best wishes in 2019!
Heineken Countdown Party 2019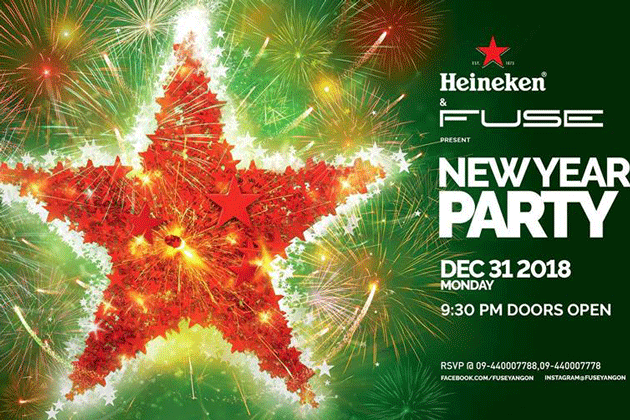 This year, Heineken Countdown Party's annual New Year party will take place at Hang Day Stadium on the evening of December 31, 2018. The space of the banquet night is completely new and private but still ensures that young people still enjoy the free entrance.
Hang Day stadium was once the venue for many music events. However, this is the first time the New Year's party was held at a stadium with many meanings for Hanoi people. The new venue will ensure every participant can enjoy Heineken Countdown in the largest, airy, grandiose and safe space. The 80,000-year-old stadium with a capacity of 40,000 seats will be an extremely new experience space for Heineken fans to welcome the first full year of 2019.
In addition to being held in a promising location, this year's concert also brought many unexpected things in the countdown history: Heineken brought to the performance of an international singer: Shane Filan – leader of the group Westlife.
The young people of Hanoi have shared this information a few months ago, and are ready to burn all their lines and up the gathering of top singers in the showbiz: Tuan Hung, Noo Phuoc Thinh, Tien Tien, and Min.
Saigon Special Countdown Party 2019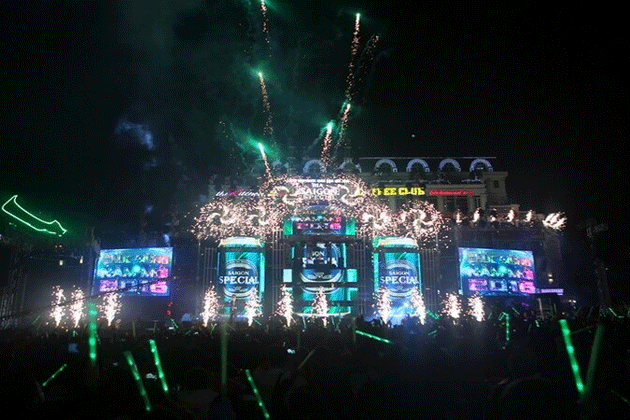 It is expected that Countdown Party 2019 of Saigon Special will still be held in August Revolution Square Hanoi (In front of Hanoi Opera House) with a series of attractive events and performances.
Saigon Special Countdown Party always creates curiosity for the audience by "unveiling" the venue quite late, many people are anxious to wait. Additionally, Saigon Special Countdown Party 2019 to celebrate the New Year also has the presence of many top performances are elaborately trained.
You can go to Cong Coffee at 46 Trang Tien, Cafe Terrace 6A Phan Chu Trinh, or Runam Bistro 6 Phan Chu Trinh to capture the whole view of Hanoi Opera House.
Self Counting 3 – Countdown Party 2019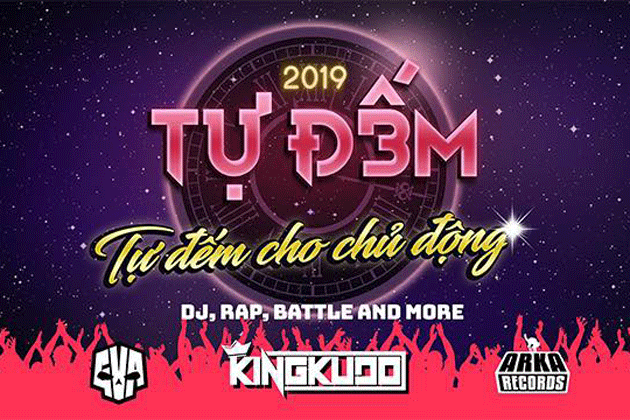 This year, Self Counting 3 – Countdown Party 2019 will take place at O'Learys – 38 Ba Trieu, Hoan Kiem District, Hanoi at 20:00 Monday, December 31, 2018. The ticket price is VND 150,000 / ticket with 01 drink.
There are fiery performances with special guests like GVA, ARKA, QueenB, R.E.V, RichChoi, … along with 2 hidden Special Guest will be announced on December 17. Besides, non-beat battles organized by GV ACAPELLA. There are extremely high-quality DJ sets: Megazetz, KillaRaw, Bassik, and KingKudo will join you with "Counting" to New Year.
If you want to join this party, Please come directly to one of the ticketing locations below:
• AGOSTO: Gas station alley opposite 742 La Thanh
• No. 88, Van Ho 3, q. Hai Ba Trung
• 38 Ba Trieu, Hang Bai, q. Hoan Kiem
Or contact the shipper to get tickets to your home: 0796016422 with the price of shipping 20.000 VNĐ.