Hoa Lo Prison, also known as Hanoi Hilton, located just over 1km away from the Temple of Literature – Vietnam's first university is a really worth-seeing highlight, especially for one longing to get further insight into Vietnam War as well as Vietnam heroic history.
Hoa Lo Prison of Inhumanity
The Prison owes its name to the street Hoa Lo, which literally means "fiery furnace" or even "Hell's hole", also means "stove" as in the past, wood stoves and coal-fired stoves used to be sold here during pre-colonial periods.
Between 1886-1989 and 1889 or 1901, a construction was established in Hanoi by the French and used as a prison. The French named it Maison Centrale – a traditional euphemism to denote prisons in France. Then it became the place holding a large number of patriotic Vietnamese to torture or even execute. It was first built to provide a capacity 460, then expanded to hold 600 inmates. However, prisoners kept here were never at that modest number. According to some records, in 1916 the number of inmates was up to 730, rose to 895 in 1922 and 1,430 in 1933, even over 2000 prisoners in 1954.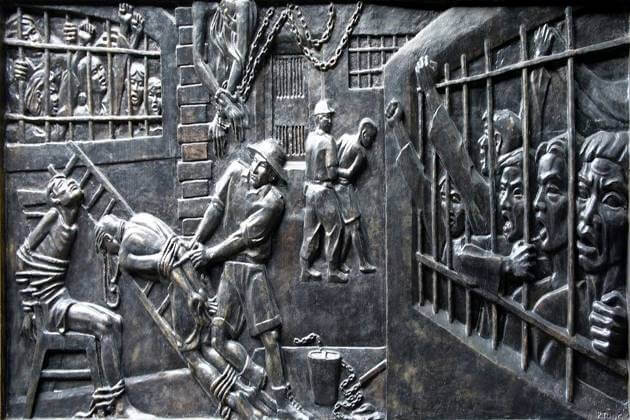 The Prison is really "A Hell on Earth" where the prison guard threatened the new arrival "It is easy to die but hard to live, and we will show you just how hard it is to live". Vietnamese patriotic politicians were kept here in the most dreadful conditions: food was watery soup and bread, not enough clean water to drink while the prisoners were variously isolated, starved, tortured, and beaten day by day.
The image that thousands of people sharing a capacity of only 600 in subhuman conditions had quickly become a symbol of colonialist exploitation and of the bitterness of the Vietnamese towards the French.
Hoa Lo Prison Today
Visitors now come to Hoa Lo Prison can just see part of the prison which remains after the demolition in the mid-1990s. It is converted into a lively museum where ones would witness the horrors of life in the Prison during the French colonial period through images and models illustrated numerous brutal acts of torture the French did to Vietnamese political prisoners.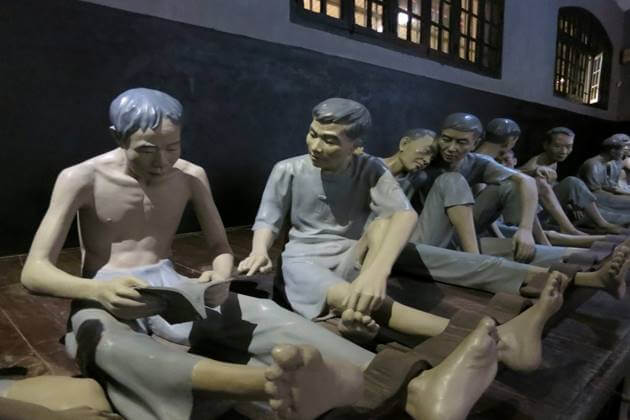 Hoa Lo Prison is regarded as one of the most popular historical spots to many visitors to Vietnam. It would be an unforgettable memory to visit the prison and experience the history with their own eyes.