Hanoi Countryside Cycling Tour General Information
Duration: Half day
Departure date: Springtime (closer to Tet holiday)
Start/End: Hotel in Hanoi/ Hotel in Hanoi
Tour type: Village, Private tour
Hanoi Countryside Cycling Tour – Full Itinerary
Pick up at the hotel at 8 AM, you will start our half-day cycling tour by pedaling along the Red River. You will cycle across the Long Bien Bridge, the first steel bridge spanning the Red River in Hanoi. Head to Nhat Tan Flower Garden where peach and kumquat trees are grown for the Lunar Tet New Year. Then, take a quick look at Nhat Tan local market, churches, temples, stadium and get to know more about the daily lifestyles of local people.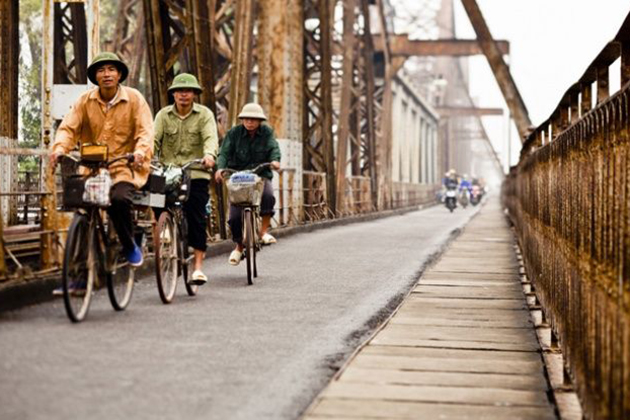 Keep cycling to Dong Ngac cultural village, which is famous for its communal house, many old houses and ancestral worshipping houses hundreds of years ago. You will meander through the village, visit old houses, temples, pagodas and wander Dong Ngac local market to buy some local stuff.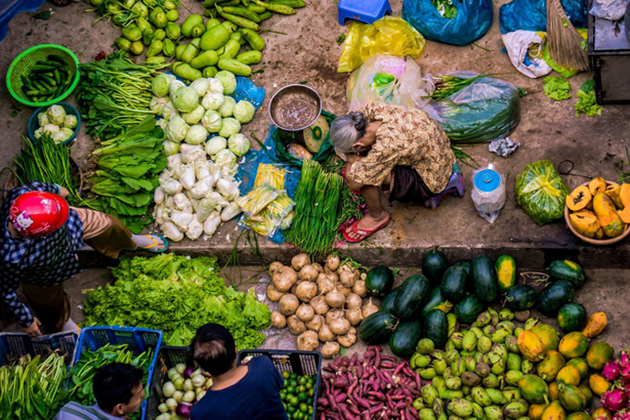 Get back to our bike and continue cycling to the Heaven of Lotus near the West Lake, relax in a picturesque surrounding and take photos. On the way back, we will stop at Phu Tay Ho where people worship to Lieu Hanh Mother Saint. Continue pedaling to the Flower village of Tay Tuu, we will observe different colorful flower blossom.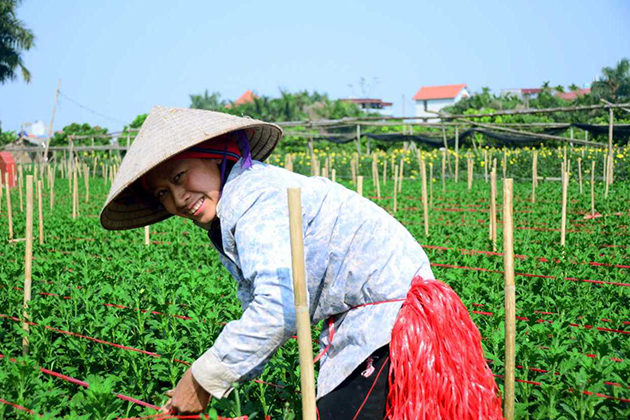 Back to a local family, roll into the kitchen and help the owner to cook lunch. Enjoy lunch with authentic Vietnamese food before driving back to Hanoi in the afternoon. Your Hanoi tour ends.