Cinemas in Hanoi are now a very attractive place for not only the local people but also the tourists when visiting the "thousands of years of history" capital of Vietnam. However, you may not know about the quantity and quality of the cinemas in Hanoi. Here below is an overview of All Cinemas in Hanoi and Reviews for those planning a day tour in Hanoi!
Nowadays, there are 9 brand names of cinemas existing in Hanoi so that you are offered with more choices based on the location, quality, and price. The review of Hanoi cinemas are summarized from various sources such as Foodie – the most famous website for the review of foods, drinks, cinemas and other entertainment forms in Vietnam, google review, etc.
1. CGV Cinema & Reviews
CGV is the largest cinema chain in Korea and currently in Vietnam, with theaters spreading from the South to the North. Nowadays, most of the blockbuster movies that are heavily invested and well-crafted are first screened at CGV with a large number of viewers. Besides, CGV is also well-known for its modern facilities, dedicated and professional staff. Thanks to its unique competitive advantages, the tickets of CGV are considered as one of the highest ones among the cinemas in Hanoi.
You can easily reach CGV cinemas because there are 15 theaters located in convenient places in Hanoi, including:
CGV Aeon Long Bien (27 Co Linh, Long Bien, Hanoi)
CGV Artemis Hanoi (3 Khuong Mai, Thanh Xuan, Hanoi)
CGV Hanoi Center Point (27 Le Van Luong Street, Nhan Chinh, Thanh Xuan, Hanoi)
CGV Ho Guom Plaza (110 Tran Phu Street, Mo Lao Ward, Ha Dong, Hanoi)
CGV IPH Hanoi (4th Floor, Indochina Plaza, 239-241 Xuan Thuy, Hanoi)
CGV Machinco (Level 7 Machinco Trade Center, 10 Tran Phu, Mo Lao Ward, Ha Dong, Hanoi)
CGV Mipec Tower (MIPEC Tower, 229 Tay Son, Dong Da, Hanoi)
CGV Rice City (Rice City Linh Dam, Lane 15 Bang Liet, Hoang Liet, Hoang Mai, Hanoi)
CGV Times City (B1 Floor, Vincom Mega Mall Times City, 458 Minh Khai, Hai Ba Trung, Hanoi)
CGV Trang Tien Plaza (Available soon)
CGV Truong Dinh Plaza (5th Floor, 461 Truong Dinh, Tan Mai, Hoang Mai, Hanoi)
CGV Vincom Ba Trieu (6th Floor, Building VinCom Center Hanoi, 191 Ba Trieu Street, Hai Ba Trung District, Hanoi)
CGV Vincom Long Bien (5th Floor, Vincom Plaza Long Bien, Vinhomes Riverside, Phuc Loi Ward, Long Bien District, Hanoi)
CGV Vincom Nguyen Chi Thanh (56 Nguyen Chi Thanh, Lang Thuong, Dong Da, Hanoi)
CGV Vincom Royal City (Vincom Mega Mall Royal City, 72A Nguyen Trai, Thuong Dinh, Thanh Xuan, Ha Noi).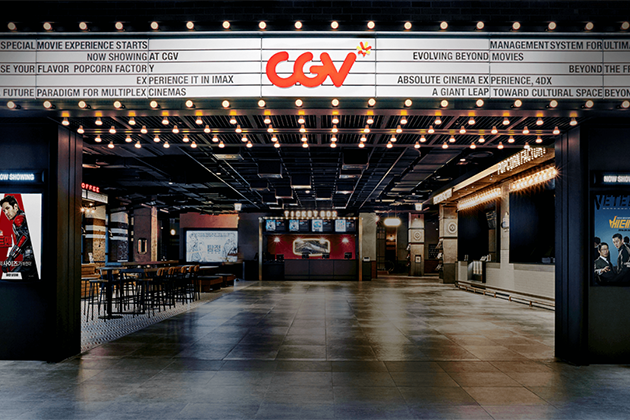 2. National Cinema Center & Reviews
National Cinema Center established on December 29th, 1997 is under the Ministry of Culture, Sports, and Tourism. The cinema has the main functions of screening films for political, social, and other disciplines, with the aim of orienting cinema, displaying cinema, and performing arts activities. With the convenient location, the cheaper prices in comparison with CGV, National Cinema Center attracts a lot of customers all week. However, its disadvantage is also due to a large number of moviegoers, which sometimes makes us uncomfortable in a crowd or unhappy when the tickets are sold out.
It is easy for you to reach the National Cinema Center at 87 Lang Ha, Dua Market, Ba Dinh, Hanoi.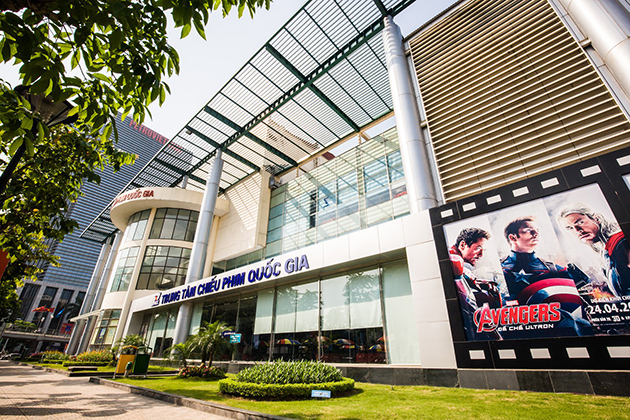 3. Beta Cineplex & Reviews
Although Beta Cineplex is a new cinema in Hanoi, it has become a suitable destination for the youth to enjoy a movie. The cinema is conveniently located near the universities, colleges, and many high schools in the area. Besides, Beta Cineplex is one of the theaters that charge the cheapest ticket and popcorn prices so that it is extremely attractive to the pupils and the students. The staff is very friendly and professional. However, the space of Beta Cineplex is not as large as CGV or Lotte so you are suggested to choose the rows of the backseat. Overall, Beta Cineplex is highly appreciated by the moviegoers in both ticket prices and quality.
There are three locations for you to choose from:
Beta Dan Phuong (Building HHA, Tan Tay Do urban area, Dan Phuong, Hanoi)
Beta My Dinh (Basement B1, Golden Palace, Nam Tu Liem, Hanoi)
Beta Thanh Xuan (Golden West Building, Nhan Chinh, No. 2, Le Van Thiem, Thanh Xuan Hanoi).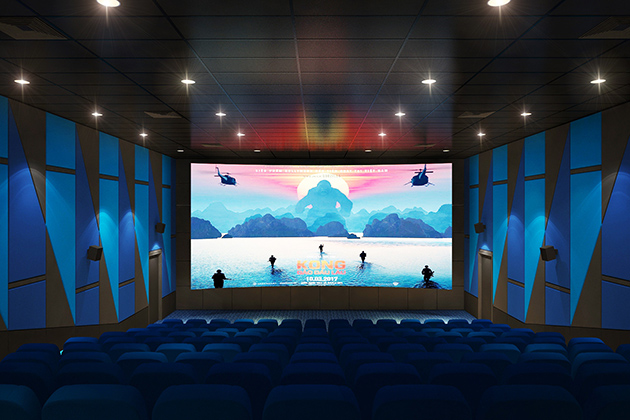 4. Lotte Cinema & Reviews
Lotte Cinema is one of the businesses of Lotte Group – a multinational corporation of food and shopping headquartered in South Korea and Japan. According to summarized reviews, Lotte Cinema is one of the cinemas in Hanoi that have the best infrastructure. The theaters are spacious and the facilities are well-equipped. Moreover, with the reasonable prices of tickets and advantageous locations, Lotte Cinema is an ideal theater for the moviegoers in Hanoi. On the other hand, the disadvantage of this theater is the system of online booking tickets and vague promotions which sometimes confuse and annoy the customers. Overall, Lotte Cinema is a money-worthy destination to watch movies for not only the local people but also foreign tourists.
There are four Lotte Cinemas in Hanoi, including:
Lotte Cinema Landmark (Keangnam Hanoi Landmark Tower, Pham Hung, Me Tri, Cau Giay, Hanoi)
Lotte Cinema Long Bien (7 Nguyen Van Linh, Gia Thuy, Long Bien, Hanoi)
Lotte Cinema Ha Đong (4th Floor, Me Linh Plaza, To Hieu, Ha Dong
Lotte Cinema Thang Long (Big C Thang Long, 222 Tran Duy Hung, Trung Hoa, Cau Giay, Hanoi).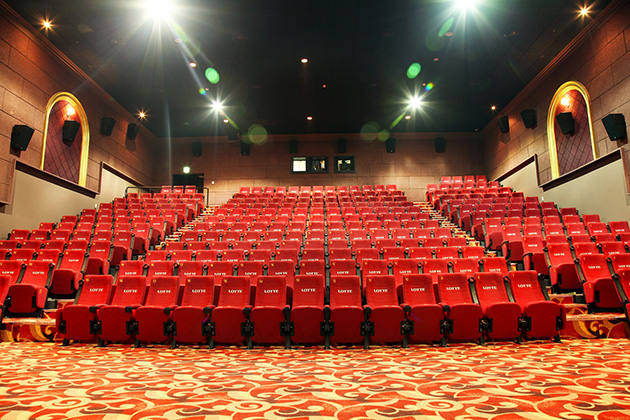 5. August Cinema & Reviews
August cinema is one of the oldest cinemas in Hanoi so that it is very suitable for the moviegoers who want to experience the most luxurious cinema in Hanoi during the French colonial period. In addition, it is near the walking street, which enables customers to reach there on foot. The tickets are also cheap to be suitable for the students' pocket. Nevertheless, due to its old age, the facilities of August Cinema have not worked well anymore so there is a need for improvement to attract more moviegoers.
The address of August Cinema is 45 Hang Bai, Hoan Kiem, Hanoi.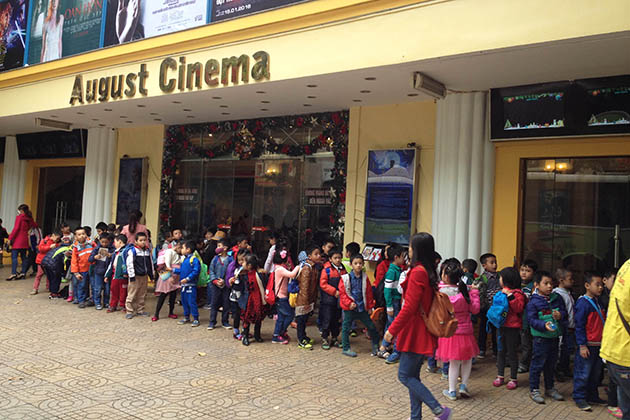 6. Kim Dong Cinema & Reviews
Kim Dong Cinema is an appealing theater for children thanks to its childlike decoration. Besides, the ticket price is quite cheap and the quality of movies is good with the clear effects. However, the price of popcorn and beverages is pretty expensive based on its quality. If the infrastructure is upgraded, Kim Dong Cinema will attract more customers at a various range of ages.
You can conveniently reach Kim Dong Cinema at 19 Hang Bai, Hoan Kiem, Hanoi.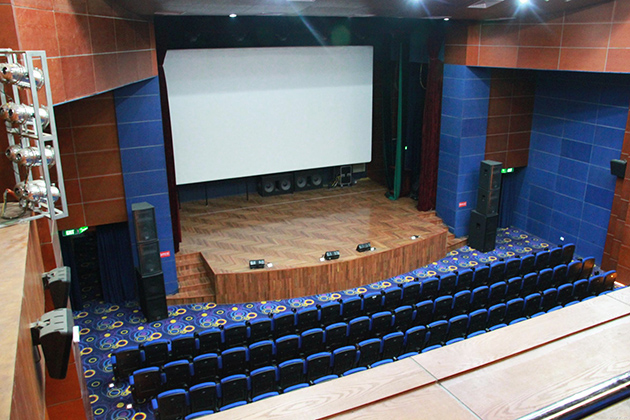 7. BHD Star Cineplex & Reviews
Being a Vietnamese cinema in Hanoi, BHD Star Cineplex is supposed to be one of the best destinations from the ticket price to the quality. The theater is equipped with 2D, 3D project rooms, Atmos audio system, especially a furniture-optimized room only in BHD Star Cineplex. In addition, it is specially designed with modern space and provides extremely attractive films for young people. The ticket prices are very reasonable and the staff are dedicated; therefore, BHD Star Cineplex is always full of moviegoers every weekend.
Now, there is only one location open to the customers:
BHD Cau Giay (available soon)
BHD Vincom Pham Ngoc Thach (Vincom Center, 2 Pham Ngoc Thach, Kim Lien, Dong Da, Hanoi).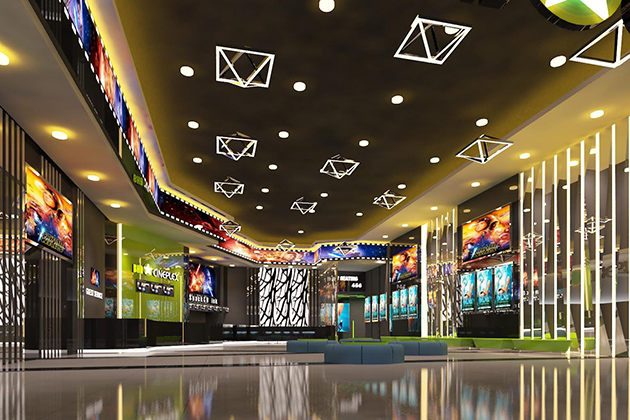 8. Galaxy Cinema & Reviews
Galaxy Cinema is reviewed as a theater that has a good price and quality. The rooms are spacious, clean and well-equipped. Together with friendly and dedicated staff, the Galaxy cinema is considered as an ideal destination for the customers. However, the only disadvantage is that its location is far from the city center so that the customers sometimes hesitate to come and watch movies.
The address of Galaxy Cinema is 6th Floor, Mipec Riverside Building, No. 2, Long Bien 2 Street, Ngoc Lam Ward, Long Bien District, Hanoi.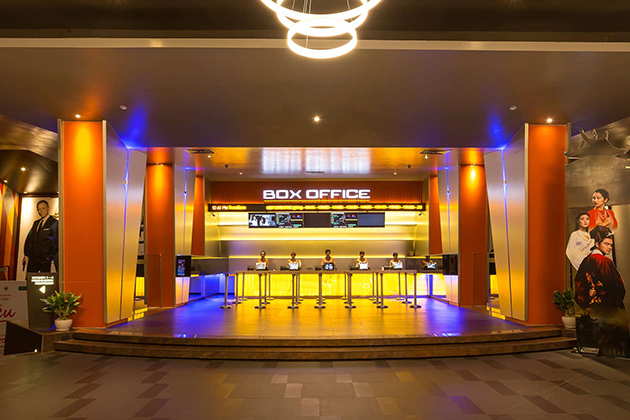 9. Fafim Cinema & Reviews
If you want to find a quite theater to enjoy the movie with the cheap ticket price and acceptable quality, Fafim Cinema is a good choice. The rooms are pretty spacious and equipped with qualified projection and sound facilities. Moreover, the customer service is highly appreciated thanks to the friendly staff and problem-solving skills of managers. However, the location is quite hidden so that the moviegoers find it hard to reach the theater.
Fafim Cinema is located at 19 Nguyen Trai Street, Nga Tu So, Thanh Xuan District, Hanoi.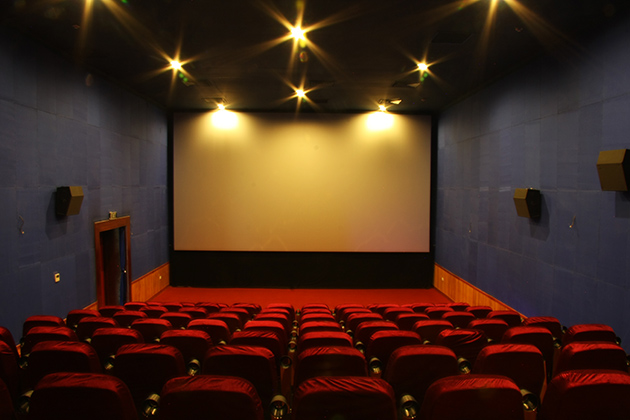 10. Platinum Cinema & Reviews
Platinum Cinema is one of the oldest cinemas in Hanoi and has a diversity of reviews. Some people said that the price and the quality here are reasonable. Besides, there are a lot of promotions for both tickets and popcorn. However, it also supposed that the infrastructure should be upgraded to provide the customers with a better experience. Therefore, it will be an interesting chance for you to come and compare it by yourself.
Now, there is one available location at Garden Trade Center, Me Tri, My Dinh, Nam Tu Liem, Hanoi.