General Information
Duong Lam ancient village must be on your list of places to go in any Hanoi Tours or Hanoi Day trips thanks to its appealing history and the unique architecture of its antique constructions, age-old houses as well. Duong Lam Village can be seen as the living museum of Hanoi, which could never disappoint tourists.
Thay Pagoda will surely impress visitors not only by the myths but also by the charming ancient structures. The pagoda is also endowed natural majesty of mountains & caves, which allures many pilgrims coming here to visit and immerse in.
Tay Phuong Pagoda is the West land of perfect bliss of Buddha, which is renowned as the huge collection of invaluable sculptures in a lot of materials. Tay Phuong is definitely suitable for those finding a tranquil space without noise and dust.
Tour Highlights
Enjoy the peace of Vietnamese traditional villages
Explore the age-old architecture of the ancient village
Visit the venerable temples and get a glimpse of Vietnamese history
Discover the worship and belief of Vietnam
Immersed in the natural beauty of mountains & caves
Experience our Service with
Guides: Hand-pick from our best guides, mature, acknowledgeable, all are licensed, great senses of humor
Drivers: friendly, responsible, reliable with many years of driving experience, door-to-door services
Vehicles: comfortable, spacious, air-conditioned, big windows
Tour Details
Duration: 1 Day
Departure Date: Any time you wish
Start/ End: Hanoi/ Hanoi
Tour Category: Hanoi Village Tours & Hanoi Pagoda Tours
Full Itinerary:
Morning in Duong Lam Ancient Village & Around (L)
We meet our local guide and driver at the lobby of your hotel and transfer 60 Km to the West of Hanoi to visit Duong Lam Ancient Village. The village is the first one recognized as a national relic by the Ministry of Culture and Information in Vietnam.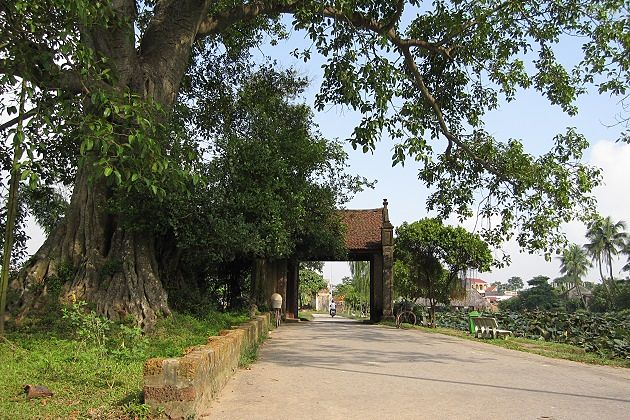 We will enjoy the welcome drink with green tea with the locals in the ancient house, then we move to explore the antique architecture of houses in Duong Lam. After that, we visit Mong Phu temple, the only hamlet which remains intact. We will then cycle to Mia Pagoda, a pagoda was built in the 15th century and has 287 statues of different sizes. Have lunch in a local house with traditional Vietnamese food.
Afternoon in Thay Pagoda & Tay Phuong Pagoda
After lunch, we transfer to Thay Pagoda where has many ancient structures. Tourists have time to visit and soak up the fresh atmosphere in the pagoda, then we have been transferred to Tay Phuong Pagoda.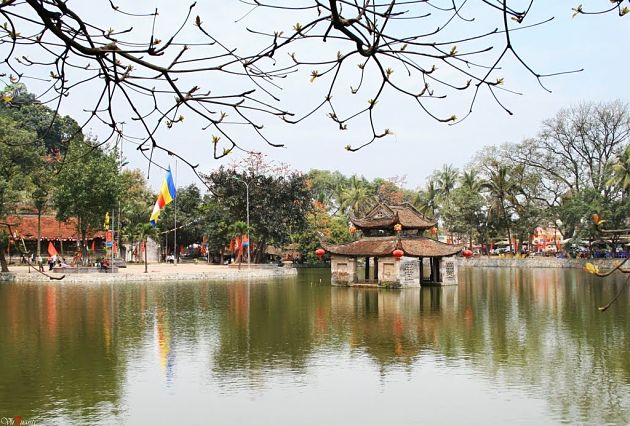 Tay Phuong Pagoda consists of three buildings built in a descending sequence on the hillside. The pagoda owns the construction dating from the 8th century. Here we have time to pass 239 steps made of laterite to get the pagoda sitting on a hill of 50 m in height. In the late afternoon, we will transfer back to Hanoi for departure. Trip ends.