General Information
Hanoi Museum displays the artifacts from Hanoi's thousand-year history. The museum also performs the history, culture, and heritage of Vietnam. The museum of Hanoi externalizes over 50,000 artifacts in a total of nearly 54,000 square meters. Hanoi Museum was officially opened in 2010 as the millennial anniversary of Hanoi. Let's come and visit this kind of an inverted pyramid and also learn more about Vietnamese culture through the antiquity market.
Tour Highlights
Having the chance to learn about Hanoi culture as well as Vietnamese culture.
Saving a lot of priceless memories as well as the memorabilia
Undergoing a traditional fair inside an active city.
Visiting Sword Lake and its legendary story.
Experience our Service with
Guides: Hand-pick from our best guides, mature, acknowledgeable, all are licensed, great senses of humor
Drivers: friendly, responsible, reliable with many years of driving experience, door-to-door services
Vehicles: comfortable, spacious, good air-conditioned, big window
Hanoi Local Tour: passionate & professional, accommodate all your needs
Tour Details
Duration: Half Day
Date: Any Time You Wish
Full Itinerary
7:45 – 8:30 am: Our local guide will pick you up from your hotel and transfer to the Hanoi Museum, the monuments, and traditional Vietnamese buildings, at which you will see the fine artworks in a series of kinds and from many periods of Vietnamese Art. Start your experience of Antique tour by discovering the architecture bearing some resemblance to the Guggenheim Museum in New York of Frank Lloyd Wright. The exterior structure of the Museum resembles an inverted pyramid with four descending levels square and inside a central circular atrium. Strolling around the Hanoi Museum, listen to the introduction of the knowledgeable guide about some mystery behind each item.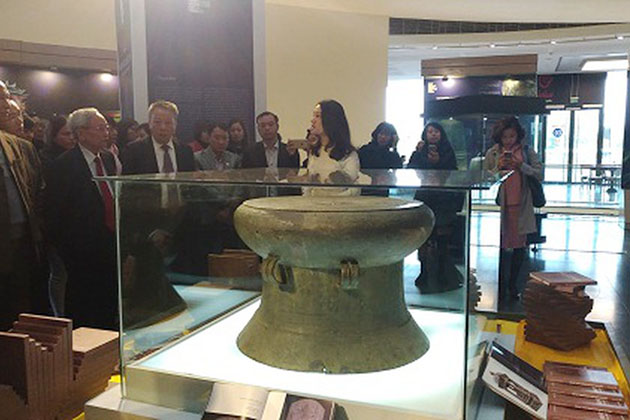 10:30 am: Visit the antiquity market in Hanoi Museum, which seems like the antique collectors. This antique market is organized by cooperation between the Thang Long antiquities association and Hanoi Museum. The market was opened in early 2013 with about 50 stalls gathered in the outer hall of the museum.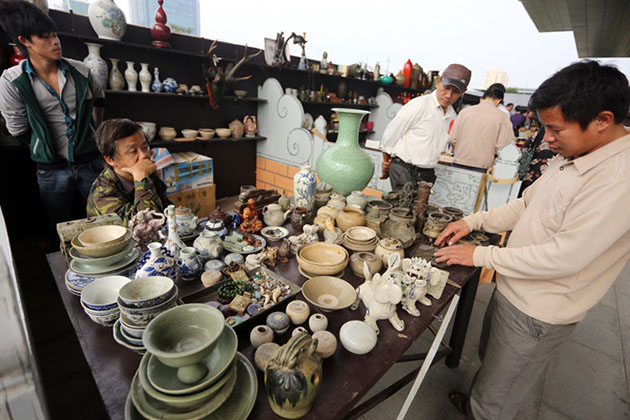 The antiquity market in Hanoi Museum differs from other antique markets since here stands all authentic antique items, they cost a lot of money (mostly up to millions), thus you have to consider before buying something.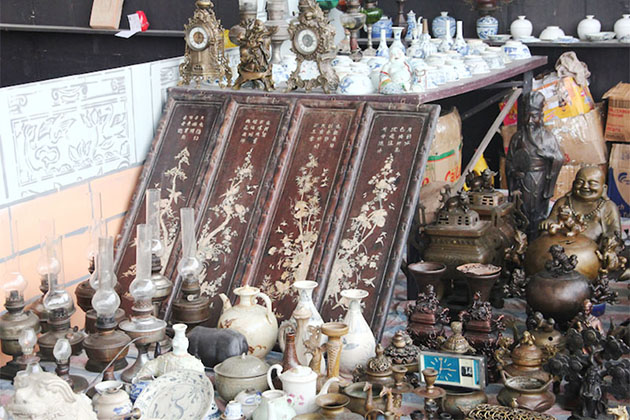 The antiquity market in Hanoi Museum is only for those having a passion for collecting genuine antiques. Hence, it's not weird when you can meet many intellectuals like teachers, philosophist, …who understand deeply about the true values of them.
12:00 am: Savor lunch at a local restaurant. Your day tour experience on Museum tour in Hanoi day tour ends here.