General Information
Bat Trang Pottery Village is about 20 km southeast of Hanoi, on the Red River shore. This village has specialized for centuries in the manufacture of ceramics and earthenware pottery. They have been famous in Asia for a very long time.
Dong Ho Village is located only 40 km west of Hanoi. Fifteen years ago, there was not much left in Dong Ho. Only two families worked in respect of the ancestral tradition. UNESCO has been quick to look at these colorful, popular and representative prints of Tonkin. This village is famous for its folk paintings and engravings on a traditional theme.
Dong Ky Village is 25 km northwest of Hanoi. Formerly, it was "the famous village of firecrackers" of North Vietnam. This village was famous for its competition of the biggest firecracker. Now that the production of firecrackers has been banned since 1996 for security reasons, it has given way to the manufacture of beautiful traditional furniture in precious wood inlaid with mother-of-pearl.
Tour Highlights
Enjoy the peace of Vietnamese traditional villages
Appreciate three of the most famous traditional crafts in Vietnam
Go deeply into the daily lives of craftsman in Northern Vietnam
Discover the process of making pottery, traditional paintings and wooden furniture.
Feast on well-prepared lunch
Experience our Service with
Guides: Hand-pick from our best guides, mature, acknowledgeable, all are licensed, great senses of humor
Drivers: friendly, responsible, reliable with many years of driving experience, door-to-door services
Vehicles: comfortable, spacious, air-conditioned, big windows
Duration: 1 day
Date: Upon request
Start/End: Hanoi/ Hanoi
Active level: Easy
Tour category: Hanoi tour packages
Full Itinerary
In The Morning
We will leave Hanoi around 8:30 for the drive to Bat Trang village, located on the left bank of the Red River. In here, we discover the manufacture of products, have an opportunity to make our own potteries and get beautiful potteries at relatively low prices.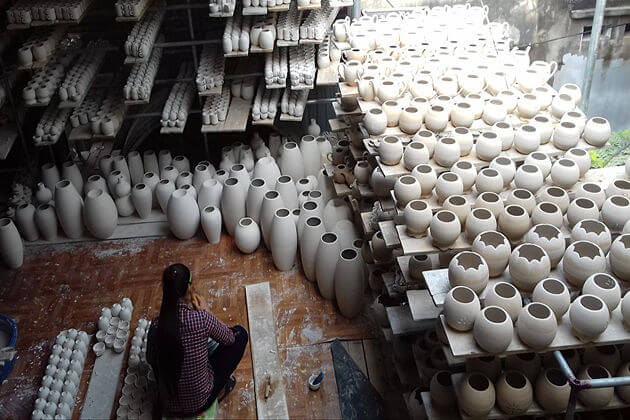 Then, we drive to Dong Ho Village, where we discover the Dong Ho painting technic. They engraved the images on wooden boards rotproof modest size. Some large prints require more than twenty boards assembled together. The printing was done on papers of different colors, obtained from bamboo, mulberry bark or rhamnonuron (Do paper).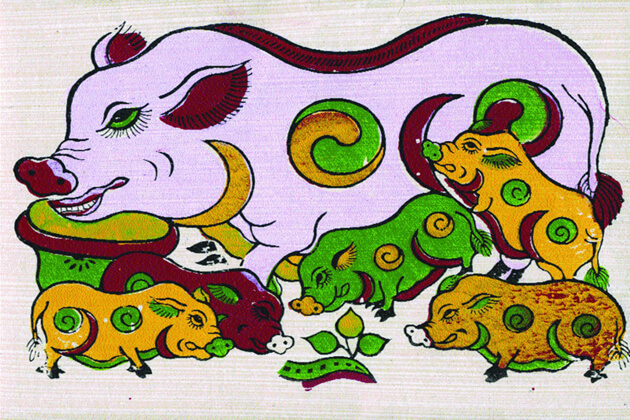 In The Afternoon
After lunch at a local restaurant, we move to Dong Ky Village, where you can see traditional Vietnamese wooden furniture decorated with pearl inlays. Around 17:00, we return to Hanoi. End of our services.