A tour to Hanoi does not only mean a journey of sight-seeing and relaxation but also an exploration of Vietnamese culture and history. To get a deep insight into Vietnam's great victory against French colonialists and American imperialists, a visit to the Military History Museum should be paid by all means.
Formation of Vietnam Military History Museum
One who decides to visit Vietnam has more or less heard of Vietnamese heroic characteristic in fierce battles with France and the United States of America in which the unexpected win belonged to Vietnam, the far weaker and underdeveloped small country. They, therefore, now head to Vietnam in general and Hanoi, in particular, to witness and understand the reason why such a small country as Vietnamese could defeat economically advanced countries like France and the US.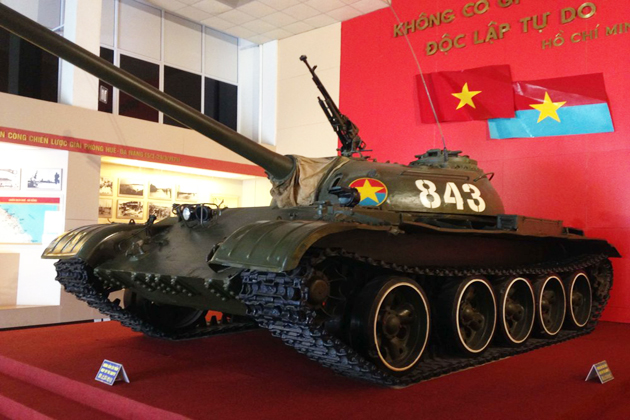 These factual objects and materials dating back to the severe war worth maintaining and preserving as the historical evidence; hence, at the end of 1954 the Army Museum (changed into Military History Museum in 2002) was officially under construction by the Ministry of Defense, under the Vietnam Communist Party's policy. The museum was inaugurated on 22nd December 1959 right on the 15thanniversary of the Vietnam People's Army foundation.
Description of Vietnam Military History Museum
Centrally situated in Capital Hanoi, the Military History Museum is adjacent to V.L Lenin's statue, and approximately 600 meters easterly away from President Ho Chi Minh's Mausoleum. Being one of the seven national museums, this Military one occupies a total area of 10,000 square meters and is regarded as the headquarter of the army museum system.
The history of Vietnamese military from the first period when the country was founded to Ho Chi Minh era is clearly and fully displayed. Among all famous ancient monuments on the grounds of the museum, Hanoi Flag Tower is the most popular to visitors. The Tower was built in 7 years from 1805 to 1812 and was about 31 meters in height.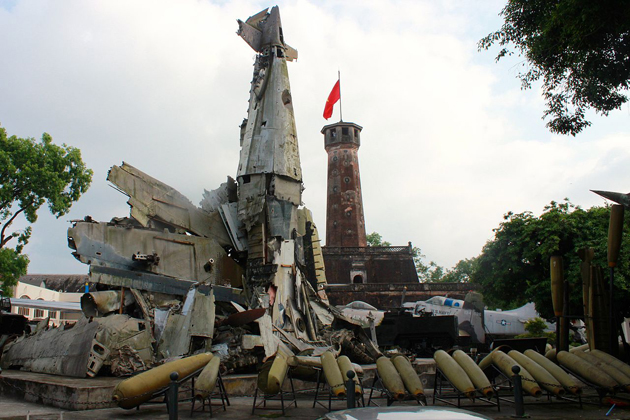 Coming to this site, tourists has a great chance of admiring thousands of exhibits, images, maps, scale models of the past Vietnam heroic war, which is a mine of information to ones longing to broaden their knowledge about the process of the birth, growth and victories of the Vietnamese people's armed forces for the true cause of peace, independence and freedom.
For its significant historical values, the Vietnam Military History Museum draws such a huge number of visitors every year, especially who are from France and USA, two countries involving in severe struggles with Vietnam. According to reports, the Museum has welcomed up to 17,000,000 visitors including more than 2,141,000 foreigners from 150 countries worldwide so far.
Structure of Vietnam Military History Museum
The museum provides knowledge about six following periods:
The history of the Vietnamese nation and the birth of the Vietnam People's Army
The Vietnamese struggle against French colonialism
The Vietnamese struggle against American imperialists
The Vietnam People's Army on the path to a regular modern army
The People and the Army are oneness and will be invincible
Piece of weaponry displayed in the museum courtyard (such as airplanes, tanks, heavy artilleries, rockets, mortars, bombs, and so forth)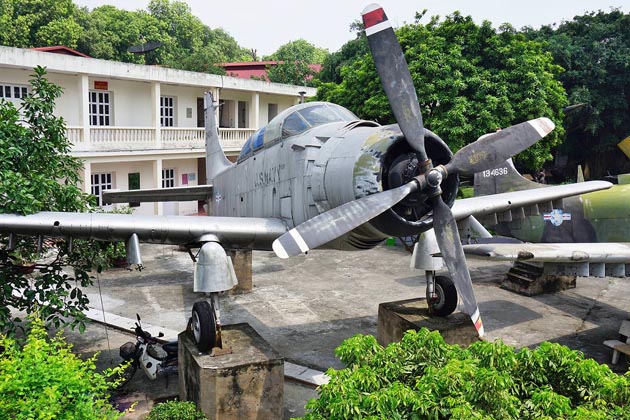 Location: No.28A Dien Bien Phu Street, Ba Dinh District, Hanoi.
Opening time: Every day (except Monday and Friday) – Morning: 08:00 – 11:30 – Afternoon: 13:00 – 16:30
Entrance Fee: VND 40,000 (~ $2)
Camera Fee: From VND 30.000 (~ $1.5)